New Poster for Stephen King's The Boogeyman Released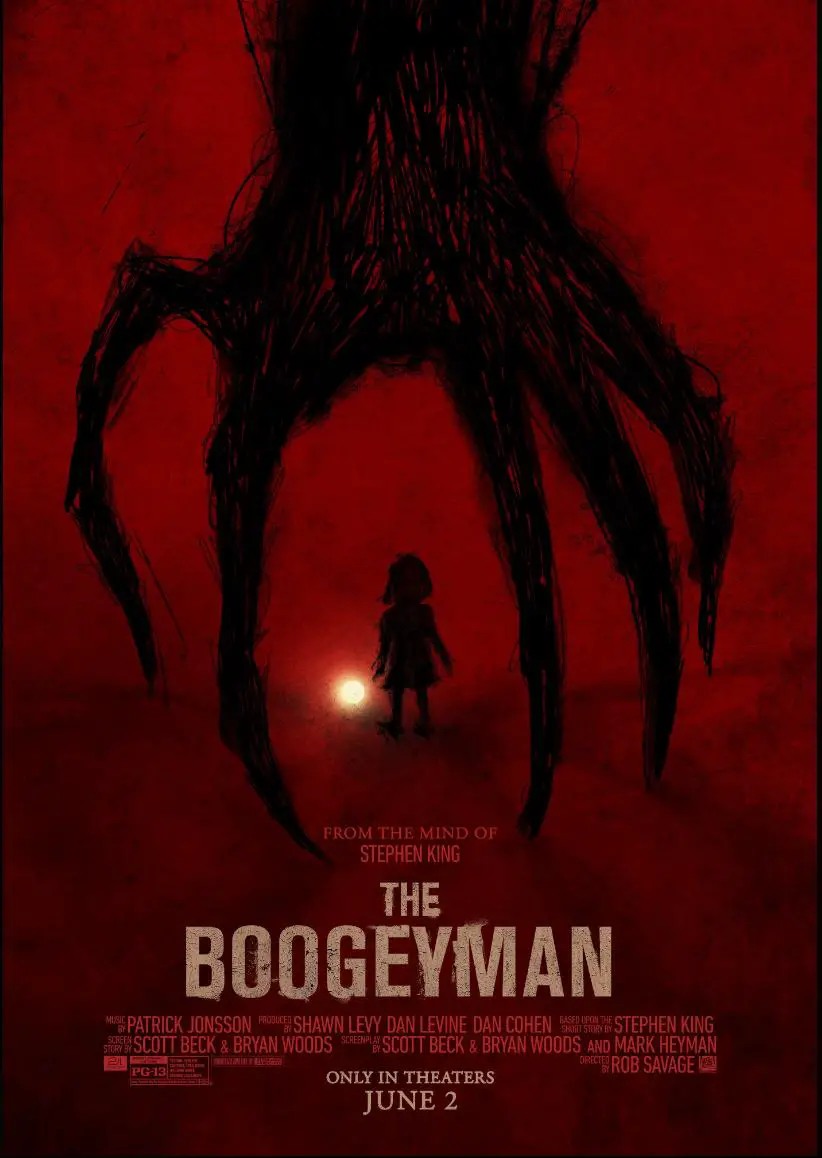 A new poster for the upcoming Stephen King adaptation The Boogeyman has been released. The poster features a young girl standing in a dark room, her face illuminated by a single light. In the background, a shadowy figure can be seen lurking in the shadows.
The Boogeyman is based on King's short story of the same name, which was first published in 1973. The story follows a young boy who is haunted by the Boogeyman, a malevolent creature that stalks children at night.
The film adaptation of The Boogeyman is directed by Rob Savage and stars Sophie Thatcher, Chris Messina, David Dastmalchian, Marin Ireland, Vivien Lyra Blair, and Madison Hu. The film is scheduled to be released in theaters on June 2, 2023.
The new poster for The Boogeyman is sure to send a chill down the spines of horror fans everywhere. The image of the young girl standing alone in the dark, with the Boogeyman lurking in the shadows, is sure to evoke feelings of fear and dread.
The Boogeyman is sure to be a terrifying film, and the new poster is just a taste of what is to come. Fans of Stephen King and horror films alike will not want to miss this one.
The poster was released by the film's distributor, Paramount Pictures. The poster has been met with mixed reactions from fans. Some fans have praised the poster for its creepy and atmospheric design, while others have criticized it for being too dark and for not giving away enough about the film.
Despite the mixed reactions, the new poster for The Boogeyman is sure to generate excitement for the upcoming film. The Boogeyman is a classic Stephen King story, and the film adaptation is sure to be a hit with horror fans