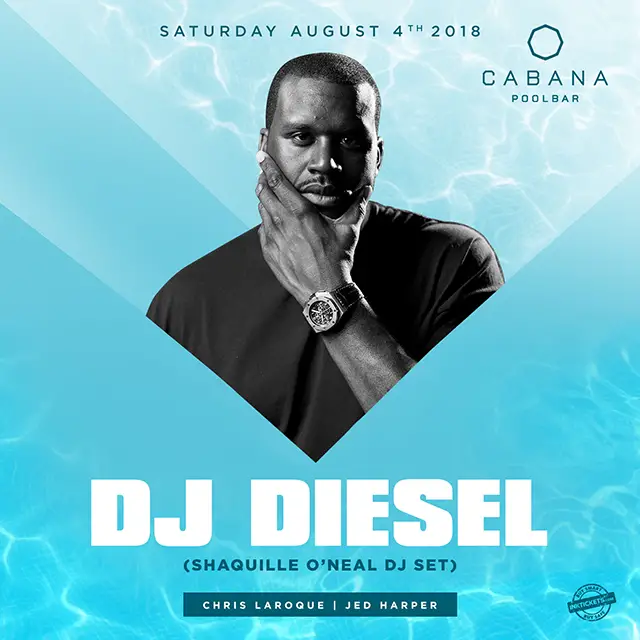 Saturday August 4th 2018 Doors at 1:00pm 19+ Event
Tickets: https://cabanapoolbar.com/event/djdsq-2018-08-04/
DJ Diesel is the Real Deal, and INK Entertainment is bringing the heat this Saturday, August 4th LIVE at CABANA POOL BAR.
Don't believe that DJ Diesel isn't just a gimmick? During Ultra Music Week this past March, O'Neal threw a carnival-themed party dubbed Shaq's Fun House, where he wowed thousands of guests with sets from the likes of Diplo and Steve Aoki. He's since been traveling the globe, bringing his high-energy sets to the masses at festivals and club venues; in China, he drew crowds as big as 50,000.
Still not convinced? O'Neal actually taught himself how to spin as a teenager and played gigs to earn extra cash throughout high school and college, eventually leading him to start producing rap music in 1993. His debut album, Shaq Diesel received platinum certification from the RIAA. He went on to release four more studio albums and one compilation album.
For ticket information, head over to Cabana's website: https://cabanapoolbar.com/event/djdsq-2018-08-04/