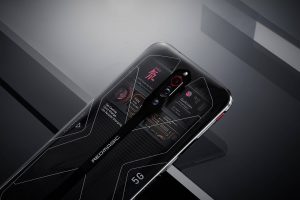 As an overall entertainment genre, smartphone gaming has shown remarkable growth in recent years. For example, according to Iron Source, by the end of 2019, mobile games revenue grew to $68.5 billion, with the figure increasing year on year since. Smartphone devices offering more power and sophistication than ever before has certainly played a part in its overall rise, especially when you factor in the array of games people can experience on a modern-day mobile.
The advancements made in our miniature handheld devices has resulted in some quite remarkable titles being released on mobile. We're even witnessing a growing trend of games developers releasing the console and mobile versions of games simultaneously, feeding into the emergence of console-quality titles now making the transition over to mobile. For example, as of April 2020, PC classic PUBG has generated over $225.2 million in revenue on smartphone devices. We have seen a trend of classic titles like Mario Kart now making a successful transition over to smartphone devices also. These titles accompany favourites such as slot games like Irish Luck at casino.com, free-to-play match-three puzzle video games like Candy Crush Saga, and hugely popular titles among groups of friends like Among Us. For the average smartphone gamer, the options are vast.
With mobile gaming options reaching new heights, it is certainly worth investing in a gaming phone which is capable of housing the array of titles gamers are accessing in 2021. For example, Chinese brands are a go-to option for many, although whether or not popular brands like One Plus offer acceptable features in terms of day-to-day use away from gaming is debatable for some. Ultimately, though, there are a number of smartphone devices capable of elevating any gaming experience. Below is a look at some of them.
The best gaming phone for many
Of course, deciding on the best gaming phone is entirely subjective, but there is no doubting that the Nubia Red Magic 5G features the specs that gamers really want. Also suitable for watching the latest series of Sex Education should it materialise, this particular device offers a 144Hz refresh rate display, as well as built-in shoulder button triggers, which are suitable for most titles. On top of this, it features a built-in fan and liquid cooling system should you session a particular game for a while. It also comes with the powerful Qualcomm Snapdragon 865 and can reach up to 12GB of RAM.
You certainly get what you pay for
 Alongside the aforementioned device by Nubia, smartphone gamers are snapping up the Asus ROG Phone 5 too. It isn't cheap, but you most definitely get what you pay for in terms of power, sophistication, and an all-round excellent gaming phone. Packing one hell of a punch, the device features dedicated gaming buttons, a 144Hz refresh rate screen, a touch sampling rate of 300Hz, and it can house a humongous 16GB of RAM. Its 6.78-inch display is mightily impressive also.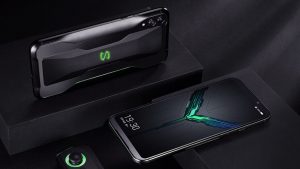 The top budget gaming smartphone
Considerably cheaper than the devices already featured, the Xiaomi Black Shark 3 is a solid option for smartphone gamers. It comes with notable power thanks to its Snapdragon 865 processor, an advanced cooling system, a 4720 mAh battery, generous 6.67-inch display, and can handle up to 12GB of RAM.
The Lenovo Legion Phone Duel is another cheaper yet capable gaming device. It features 144Hz AMOLED screen, up to 16GB of RAM, a powerful Snapdragon 865 Plus, and a 5,000mAh battery.
Other devices worth considering are Razer Phone 2, Samsung Galaxy S21 Ultra, iPhone 12 Pro, OnePlus 9, and OnePlus 9 Pro.