DC Comics has revealed four new series that will be part of its 'DAWN OF DC' initiative, a bold and innovative relaunch of its superhero line that will feature new creative teams, new directions and new surprises for its iconic characters.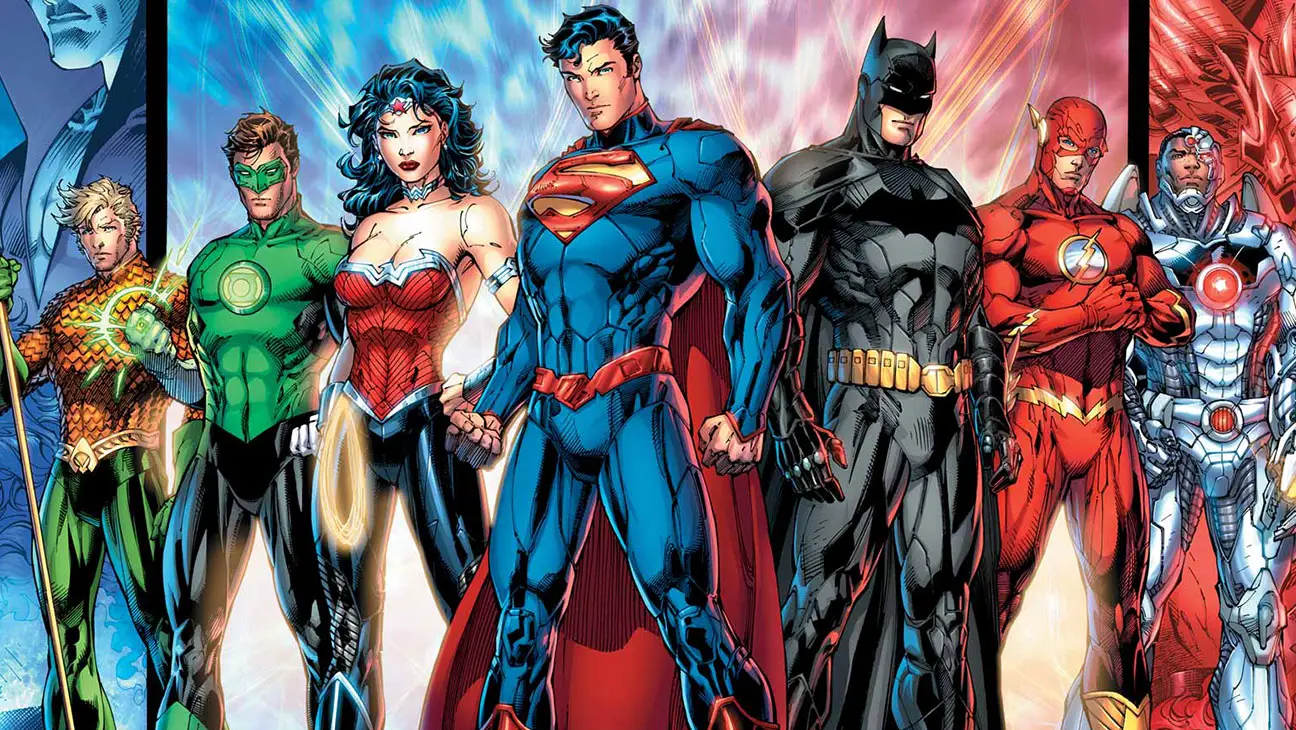 The four new series are:
Wonder Woman by Tom King and Daniel Sampere
The acclaimed writer of Batman, Mister Miracle and Rorschach teams up with the talented artist of Justice League and Aquaman to bring a fresh and exciting take on the Amazon Princess. In this new series, Wonder Woman will face a mysterious threat that will challenge her beliefs, her relationships and her destiny as the champion of truth and justice.
Hawkgirl by Jadzia Axelrod and Amancay Nahuelpan
The award-winning author of The Battle of Blood & Ink and The Once & Future Queen joins forces with the dynamic artist of Clandestino and Black Mask Studios to deliver a thrilling and adventurous series starring one of DC's most underrated heroes. In this new series, Hawkgirl will explore her origins, her legacy and her role in the cosmic balance as she fights against ancient evils and cosmic conspiracies.
Steelworks by Michael Dorn and Sami Basri
The legendary actor best known for his role as Worf in Star Trek makes his comic book debut as the writer of a new series featuring one of DC's most beloved heroes. Steelworks will follow John Henry Irons, aka Steel, as he uses his genius intellect, his powerful armor and his unwavering morals to protect Metropolis from technological threats. The series will also introduce a new supporting cast of characters who work at Steel's company, Steelworks. The series will be illustrated by the amazing artist of Power Girl, Harley Quinn and Unstoppable Wasp.
The Flash by Si Spurrier and Mike Deodato Jr.
The prolific writer of X-Men Legacy, Hellblazer and Alienated collaborates with the superstar artist of Avengers, Wolverine and Savage Avengers to bring a fast-paced and action-packed series featuring the Scarlet Speedster. In this new series, The Flash will face new challenges and enemies as he tries to balance his life as Barry Allen, a forensic scientist, and his role as the guardian of Central City and the Speed Force. The series will also explore the history and mythology of the Flash family and their connection to other speedsters across time and space.
These four new series are scheduled to launch in March 2023, as part of the 'DAWN OF DC' initiative, which promises to revitalize and redefine the DC Universe for a new generation of readers.