Paxful, a popular peer-to-peer Bitcoin exchange, has announced that it is suspending its marketplace indefinitely due to key staff departures and growing regulatory challenges in the peer-to-peer market. In a message from Paxful CEO Ray Youssef, customers were advised to withdraw their funds and explore self-custody and trade elsewhere.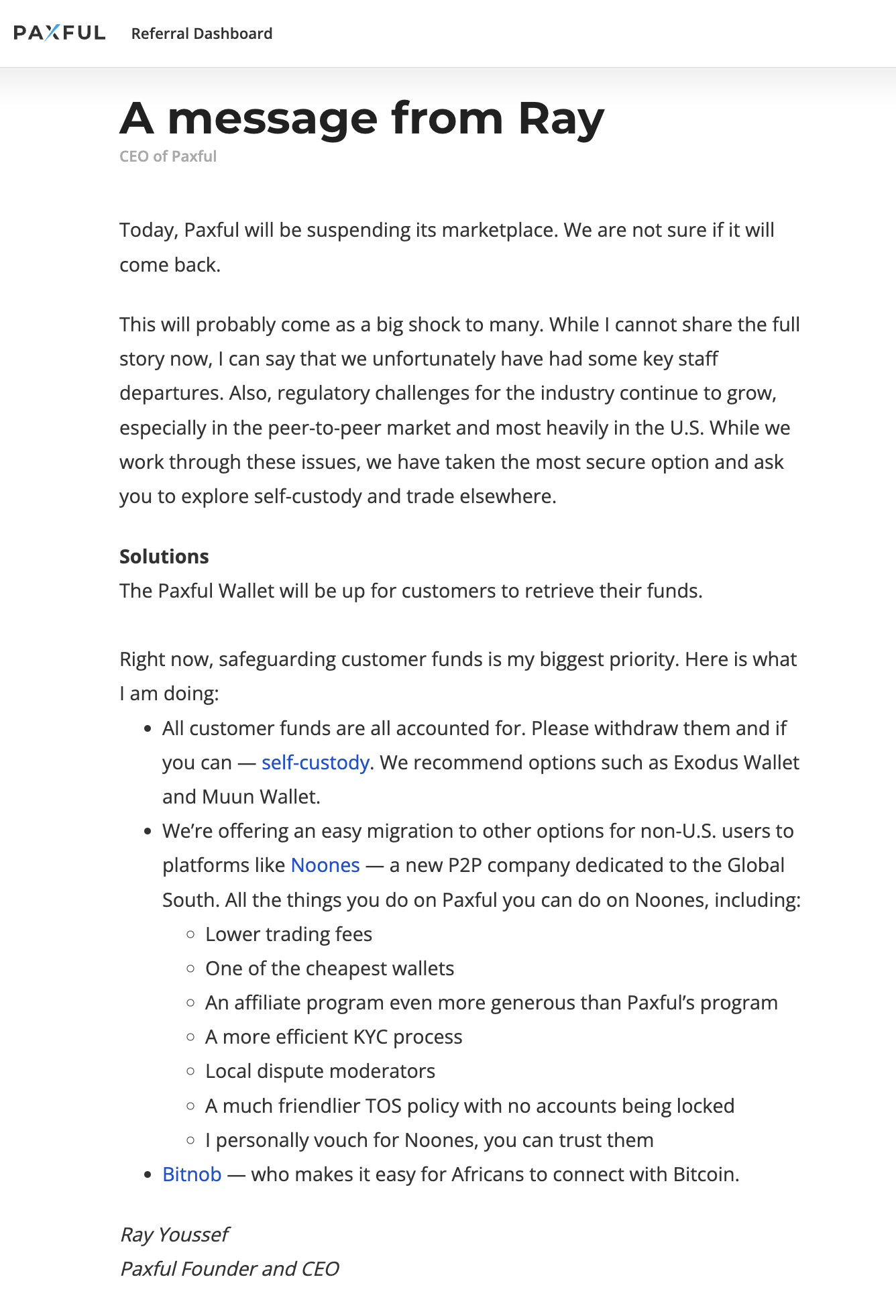 In the message, Youssef emphasized that safeguarding customer funds is his biggest priority, and that all customer funds are accounted for. He recommended options such as Exodus Wallet and Muun Wallet for self-custody, and offered an easy migration to other options for non-U.S. users, such as Noones and Bitnob.
Noones, a new P2P company dedicated to the Global South, was specifically recommended as a viable alternative to Paxful, offering lower trading fees, one of the cheapest wallets, an affiliate program even more generous than Paxful's program, a more efficient KYC process, and local dispute moderators. Youssef personally vouched for Noones, saying that customers can trust them.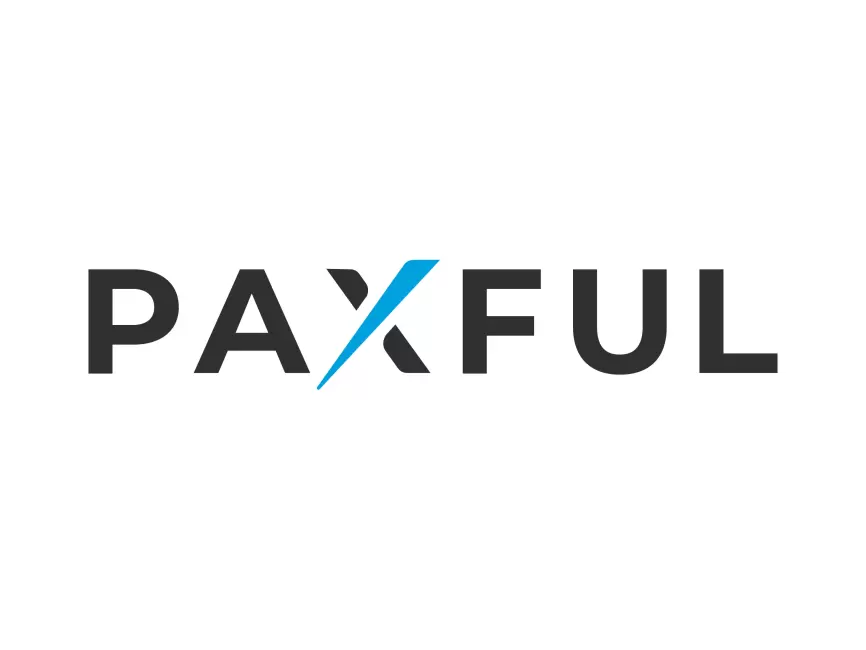 The suspension of Paxful's marketplace comes as a shock to many users. While Youssef did not share the full story behind the suspension, he acknowledged that the company is facing significant challenges and that it is unclear whether the marketplace will come back.
The news has sparked concerns among the cryptocurrency community about the security and reliability of peer-to-peer marketplaces, especially in light of growing regulatory challenges. The situation highlights the importance of due diligence and caution when using peer-to-peer exchanges for buying and selling cryptocurrencies.