Tom Cruise as Ethan Hunt in a daring motorcycle stunt. The poster also shows the film's title and release date: July 14, 2023.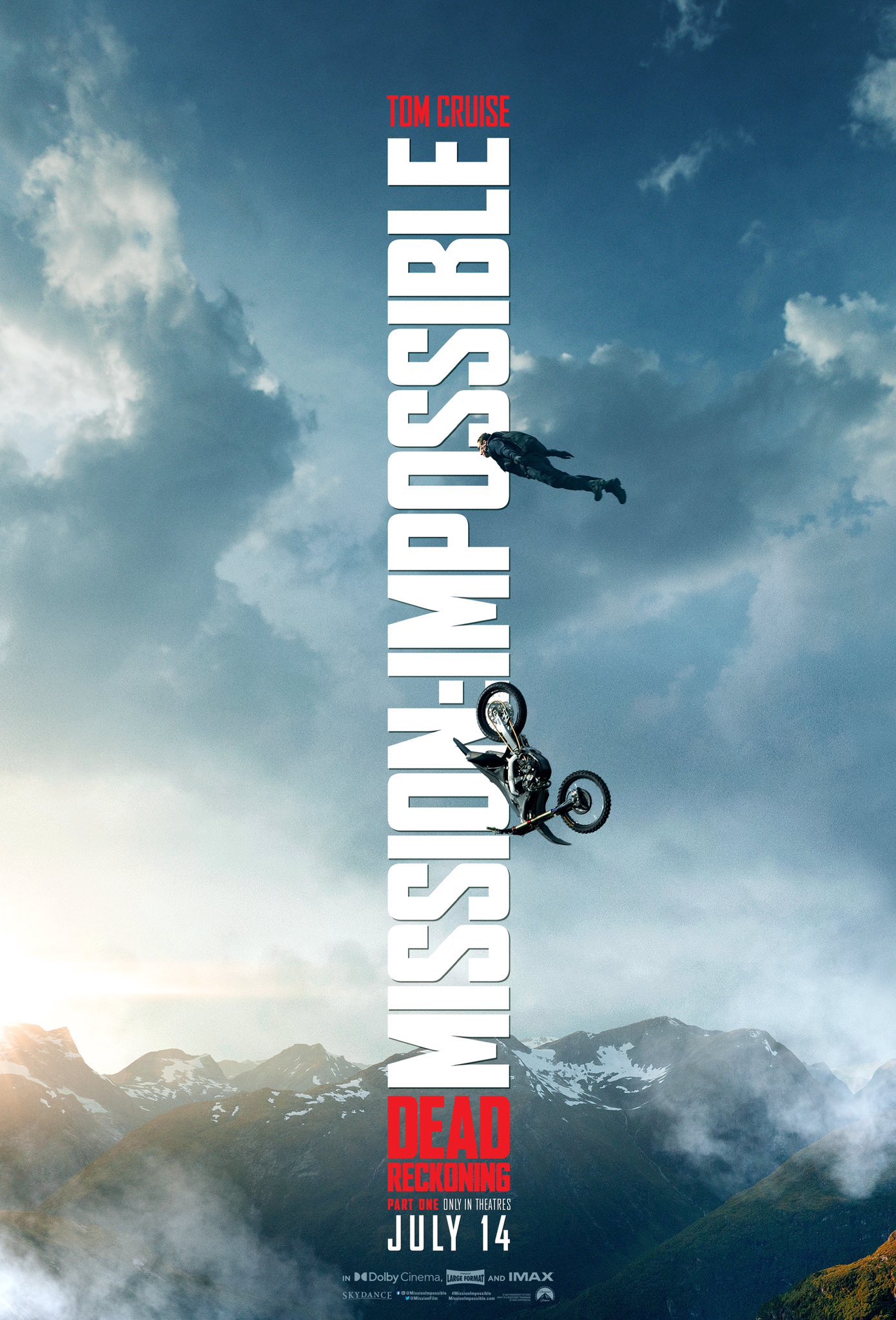 Mission: Impossible – Dead Reckoning Part One is the seventh and penultimate installment in the popular action spy franchise, directed by Christopher McQuarrie. The film will continue the story of Fallout (2018), with Hunt and his team facing a new threat that will test their loyalty and skills.
The film boasts an impressive cast, including returning stars Ving Rhames, Simon Pegg, Rebecca Ferguson, Vanessa Kirby, and Henry Czerny. Newcomers include Hayley Atwell, Shea Whigham, Pom Klementieff, Esai Morales, Rob Delaney, and Cary Elwes.
The film is expected to deliver more of the spectacular stunts and thrilling action that the series is known for, as well as set up the final chapter of Hunt's saga, Dead Reckoning Part Two, which will be released on June 28, 2024.
Fans can watch the teaser trailer for Mission: Impossible – Dead Reckoning Part One =