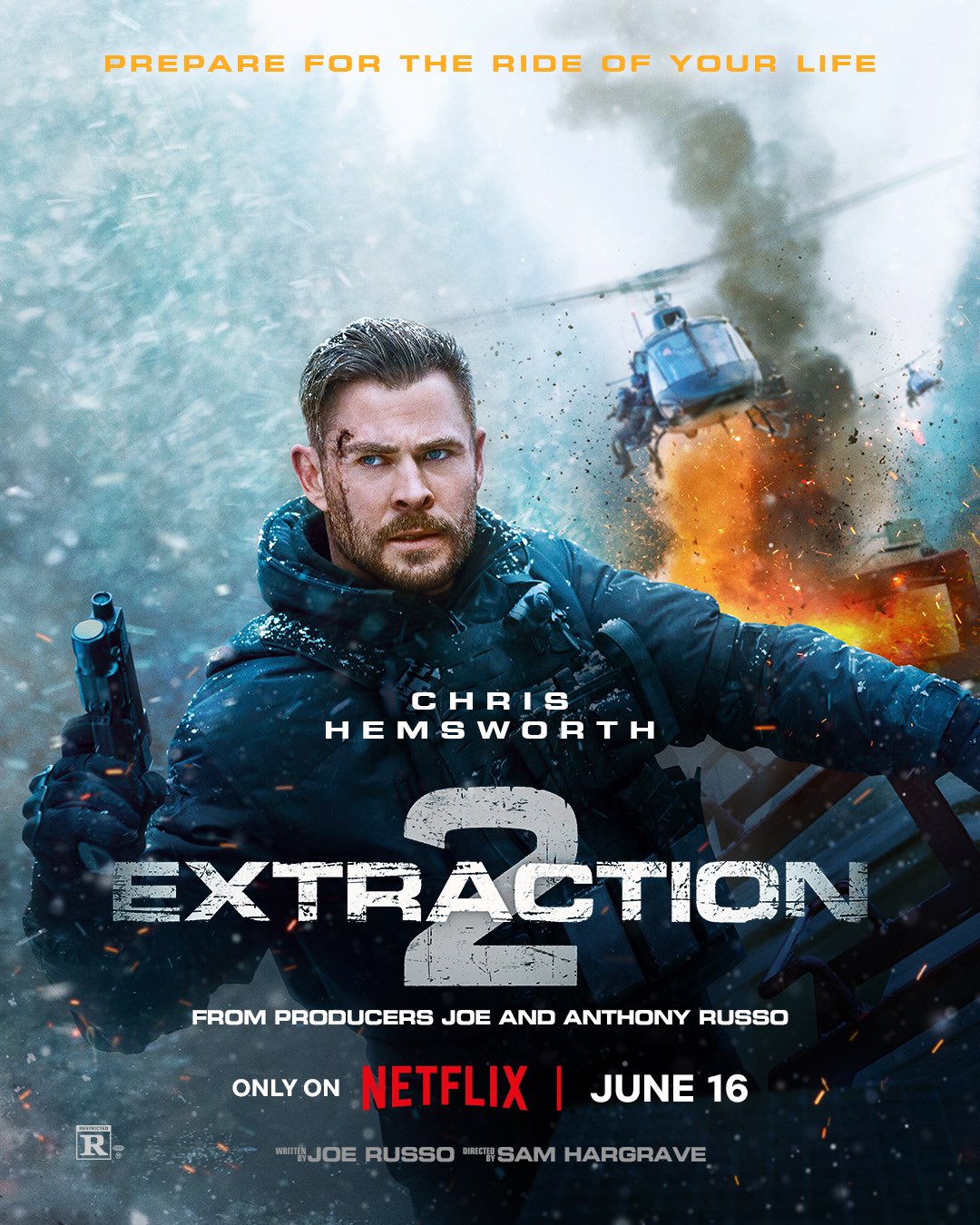 Tyler Rake 2, with Chris Hemsworth, to be released on June 16
Chris Hemsworth Returns as Tyler Rake in Extraction 2
Body:
Chris Hemsworth will reprise his role as Tyler Rake in the sequel to Netflix's 2020 action film Extraction. The film, titled Extraction 2, will be released on June 16, 2023.
The first film followed Rake, a black ops mercenary, as he was tasked with rescuing Ovi Mahajan (Rudhraksh Jaiswal), the son of an Indian drug lord, from Dhaka, Bangladesh. Rake was successful in his mission, but he was also badly injured.
Extraction 2 will pick up where the first film left off. Rake is now recovering from his injuries, but he is called back into action when he is tasked with rescuing a young girl from a prison in India.
The film will be directed by Sam Hargrave, who also directed the first film. The screenplay was written by Joe Russo, who also produced the film with his brother, Anthony Russo.
In addition to Hemsworth, Extraction 2 will also star Golshifteh Farahani, Adam Bessa, Olga Kurylenko, Daniel Bernhardt, and Tinatin Dalakishvili.
The first film was a critical and commercial success for Netflix. It was the most-watched film on the streaming service in 2020, and it was also nominated for two Critics' Choice Awards.
With Hemsworth returning to the role of Tyler Rake, Extraction 2 is sure to be another action-packed thriller from Netflix. The film is sure to be a hit with fans of the first film, and it could also introduce Tyler Rake to a new audience.