As we are nearing the end of this year, many TV series fans are already wondering which shows they will be able to enjoy in 2022. Streaming platforms like Netflix, HBO, Disney+, Amazon Prime have been delivering amazing TV series in the past couple of years, which has made these services more popular than ever before.
So far in 2021 we have seen some amazing TV series like the Squid Game, Bridgerton, The Crown, as well as the Handmaid's Tale. These shows have set a real challenge for those that will be aired in 2022 in terms of popularity and viewership. Now, let's see which shows await us in 2022, and if they will be able to top those from 2021.
The Lord of the Rings
One of the most anticipated series of 2022, if not the entire decade, is "The Lord of the Rings". Just like the movies, the series will be based on the novel of the same name by J.R.R. Tolkien. The series follows events that took place before those that were represented in the movies. The TV show is developed by Patrick McKay and J.D. Payne and it will be aired on Amazon Prime Video. So far, we know that Amazon has made a commitment to film five seasons and that will be the most expensive TV series that was ever made. Moreover, it is known that the filming of the series took place in New Zealand.
House of the Dragon
It doesn't matter if you are a bookworm, workaholic, or someone who visits the best online casino Canada with regular bonus offers and promotions, you must have watched or heard about Game of Thrones. This series has been a sensation among TV show fans for nearly a decade, and it became one of the most-watched series of all time. And in 2022, we are getting a prequel of this amazing story. The series "House of Dragon" is set some 300 years before the events that took place in "Game of Thrones". It depicts one of the most turbulent times in Westeros when Targaryen siblings fought each other for the throne. A great part of the series was filmed in England, in places like Cornwall, Derbyshire, and Surrey, so we expect to see some amazing shots from these locations.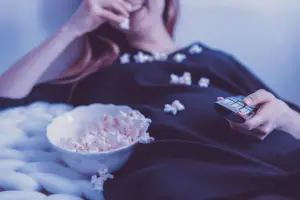 Obi-Wan Kenobi
There aren't many details about the "Obi-Wan Kenobi" series, but we know enough to look forward to a TV show that will revolve around one of the most beloved characters from the Star Wars universe. It was previously speculated that filming would take place in England and Ireland but it was confirmed that the mini-series would be filmed in LA. Another country with amazing film production that could have made it on the list of filming locations is Canada.  However, the final decision didn't discourage many TV show fans from England and Canada who also enjoy visiting highest payout online casino platforms looking for the ultimate bonus promotions and casino games with a Star Wars theme. Obi-Wan Kenobi will be aired on Disney+, and another amazing fact is that Ewan McGregor will return as Kenobi, and Hayden Christensen will play Darth Vader.
Zootopia+
If you liked the 2016 Zootopia, then you will want to mark your calendar because in 2022 you will be able to watch the adventure of your favourite animals in Zootopia+. This will be one of the most important additions to the already existing selection of TV shows at Disney+. Even though fans are looking forward to seeing their beloved character Judy and Nick, they are also hoping that some new characters will also be introduced.
Avatar: The Last Airbender
Both fans of anime and TV shows are looking forward to 2022 when the live-action adaptation of Avatar: The Last Airbender will be released. The live adaptation of the popular anime has been taken by Netflix, and there are many speculations about what we can expect to see. According to the latest trailer, fans know that they will once again follow Aang and his friends in the battle against Fire Nation. However, the creative team behind the series announced that the world of "Benders" will be expanded, so that there will be some new surprises awaiting all those who are looking forward to seeing this show.
Andor
Another series on our list comes from the Star Wars universe, but this one predates the events that were shown in "Rogue One". As expected, "Andor" will be aired on Disney+, and it will follow the adventures of Cassian Andor, about five years before the events that took place in "Rogue One". So far, it is known that Diego Luna will return as Cassian and that the series will consist of 12 episodes. We still don't know the exact month when this TV series will start airing.