It's been widely reported in the news for a while now that the iGaming industry, covering sports betting and online casinos, has transformed itself into a global business power in the space of just a few years. The only problem is, with all the statistics scattered around in different sources, it's hard to nail down solid information.
We've put together a quick summary here of all the key figures and numbers you'll need to get a clearer picture of where everything stands.
Sportsbook and Betting
Depending on where you're from, you may know this as sports betting, sportsbook or simply betting, but it covers all wagers placed on sports around the world. As one of the longest-established forms within iGaming, it comprises a huge chunk of the industry as a whole. The latest statistics by Vantage Market Research place the 2022 value of global sportsbook at $81 billion with an expectation that this will double by the end of the decade. The actual number of people who gamble in the world is extremely difficult to sort out as most official sources include things like state lotteries and scratchcards in the mix, but approximate numbers between 1.6 billion and 2 billion are common.
Expansion has been a key driver of growth on this side of iGaming as the largest sites now effectively cover every major and minor sport around the world. For example, you can find odds out there for football alongside curling or archery, and the gambling scene around esports titles like CS:GO and Dota 2 contributes around $2 billion to that total alone. Relatively new one-event sports like UFC have an estimated value of around $20 billion per year as per their own estimates, although this should be taken with a grain of salt.
The Biggest Sports For Betting
As for the sports themselves, putting aside the U.S. which has a skewed market towards homegrown sports leagues like the NFL and NBA, soccer is globally the largest market. Estimates vary between sources but most hover around the 70% mark for all bets made on sports around the world and most international websites focus on leagues such as the Premier League and La Liga.
In certain regions, some sports dominate the scene more than most. In India, the biggest market is centred around the Indian Premier League for cricket, for instance, and between SportsKeeda and stats sites that estimate it accounts for 80% of the total sports betting market with a potential 370 million bettors at peak times.
Online Casino Games
The other side of iGaming is in online casino, comprised of a range of different types of games which would be familiar to anyone who has been to a large casino in Vegas or the like. Research group Custom Market Insights places the global value of online casinos at around $66 billion and they expect it to hit around $105 billion by the end of 2030, meaning that it will likely remain at around 35-40% of the global gambling market.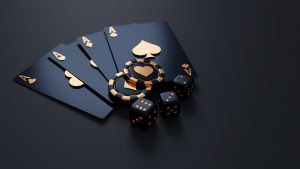 The demographics of online casinos are quite different from sportsbook as it appeals more to different regions. Both the UK and Malta are home to large numbers of casino operators around the European continent and the British in particular have a high rate of online casino usage, although globally the highest casino user penetration as recorded by Statista is in Canada at just over 34%. This is reflected in the huge number of online casinos targeted at Canada which can be seen at dedicated comparison sites such as casinobonusca, featuring a mixture of global casino giants and locally-focused smaller sites for a total of 2,100 available overall.
As some final numbers on online casinos, slot games remain the biggest revenue generator by far at a yearly value of $34 billion according to Forbes, more than half of the total market. Table games follow behind on around $10 billion per year although numbers are harder to nail down for the newer live casino titles.
With all of these numbers, keep in mind that different sources will always use different metrics and there will always be some discrepancies because of it. However, these should provide at least a picture of where everything stands in relation to each other even if it isn't absolutely precise.