Haunted Mansion Trailer Launches, Gives First Look at Disney's New Horror Movie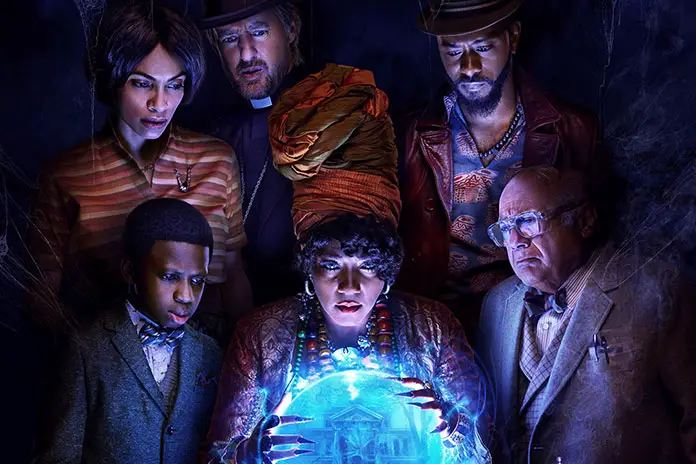 A new trailer for Disney's upcoming horror movie, Haunted Mansion, has been released. The trailer gives fans their first look at the film's all-star cast, which includes LaKeith Stanfield, Tiffany Haddish, Owen Wilson, Danny DeVito, Rosario Dawson, Chase W. Dillon, and Dan Levy. The film is directed by Justin Simien and is inspired by the classic Disneyland theme park attraction.
The trailer opens with a woman and her son moving into a new home. The woman soon realizes that the house is haunted, and she enlists the help of a motley crew of spiritual experts to help her rid the house of its supernatural squatters. The trailer features a number of spooky scenes, including a ghost train, a haunted ballroom, and a talking hatbox ghost.
Haunted Mansion is set to be released in theaters on July 28, 2023. The film's producers are Dan Lin and Jonathan Eirich, with Nick Reynolds and Tom Peitzman serving as executive producers.
The trailer has been met with mixed reactions from fans. Some people have praised the film's spooky atmosphere and its all-star cast, while others have expressed concerns about the film's potential to be too scary. Only time will tell whether Haunted Mansion will be a hit with audiences.
Here are some of the reactions to the trailer on social media:
"This looks so creepy! I can't wait to see it!"
"I'm not sure if I'm brave enough to watch this movie, but it looks amazing!"
"I'm a huge fan of the Haunted Mansion theme park attraction, so I'm really excited for this movie!"
"I'm not sure if this is my cup of tea, but I'll definitely give it a try!"