Source: Wavelabs
Online entertainment has evolved into an all-encompassing world for the people of Canada. From streaming the latest Netflix series to battling others in interactive online video gaming; from downloading Spotify playlists and YouTube videos to dipping into the relatively new world of online casinos and sports betting apps – the options for entertainment are limitless.
And the technology behind these options is shaping the online entertainment industry in a big way, particularly in the case of mobile technology.
The move to mobile

In basic terms, more people are staying at home and accessing their entertainment options via TV screens and mobile devices and the field in which they can do so has widened considerably in recent years. We now use our smartphones and tablets for almost every possible purpose, from checking emails and conducting work meetings to placing sports bets and playing casino games, whilst the increase in smart TV ownership adds more to home entertainment.
The emphasis on developing mobile technology in the current climate has accelerated at a fast pace as the focus on conducting every aspect of daily life has shifted to the online world. In fact, online activities such as gambling and sports betting have seen their popularity grow in Canada over the past year – to the point where they are enjoyed just as much as streaming the latest movie or downloading Drake's new album. 
Online gambling is legal in Canada and is taking a turn for the best due to the ease in which one can place a bet on a live sporting event as they are watching the action unfold in the palm of their hand, or to play multiplayer blackjack and slot games with friends online. This can all be put down to the rapid development in mobile technology. It even extends to the use of software that allows players to interact with each other during play.
Tech developments fuel growth
There could even be video chat technology coming to the fore, meaning live streaming of video gaming on YouTube, Twitch and other platforms could see its popularity enhanced even further using mobile technology as users interact with each other in a fun, inclusive social community. Combined with the possibility of 6G technology allowing movies to be downloaded within seconds and even smarter AI involvement and you have a recipe for incredible growth and participation in online entertainment.
The current revenue growth in the industry is already rocketing as the Canadian public turn to streaming services and opt to watch full-length TV shows and movies on their smartphones, tablets and laptops. Online video streaming is a multi-billion dollar industry, whilst digital streaming of music and the video gaming/eSports market have also enjoyed a rapid ascent since 2020.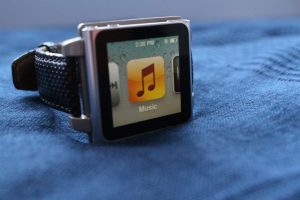 Intelligent entertainment options
With rapid developments in artificial intelligence also generating growth in the online entertainment industry – this particular segment is projected to reach almost $7 billion over the next few years – and with internet access becoming far more widely available, we can only foresee even more opportunities for people to enjoy online entertainment.
AI is used to operate many aspects of online and home entertainment, from voice activated searches on smart TVs to automated technical support for casinos and sportsbooks, it also provides the technology behind personalizing internet browsers and social media pages to bring targeted advertisements and suggestions for individual users.
This personalization extends to marketing certain Netflix shows and Spotify playlists – as well as multiple other streaming platforms – thanks to the algorithms used to analyze customers' streaming habits to make suggestions based on the type of content the customer most prefers to stream. It is technology that is also being used to great effect in the online gambling industry as platforms target individual users with bonus offers on new games that match a user's most-played games and slots.
Virtually real technology
The introduction of virtual reality (VR) and augmented reality (AR) technology added to game engines takes this even further. These new features are allowing players to interact with what they see in computer-developed environments that carry environmental and sound effects for a fully-immersive experience – revolutionizing online gaming, eSports and gambling.
In the gambling industry specifically, online casinos are taking the AR and VR influence further when it comes to their roulette games, it includes the presence of a live dealer and other players to enhance the immersive experience. Using this technology for roulette allows players to interact with other players around the world as if they were sitting next to each other at the wheel.
VR is now so in-demand that it has made the jump onto the high street and the shopping mall, with offline arcades now available for players to visit and don the headset to take part in a wide array of virtual reality experiences.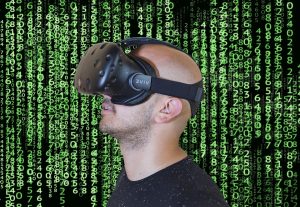 The future of entertainment
Innovation is the key factor behind the technological advancements in Canada's online entertainment industry, and newer technologies are always being developed. For example, in the online gambling industry social casinos allow users to engage in multiplayer games with real-time chat features and leaderboards so you can compete against your friends or other players from around the world.
Enhanced automation of human workload is another case in point, and is usually always the starting point when it comes to discussions around developing AI. One day it is hoped AI will be able to contribute much more to the TV and film industry than camera operation and CGI scenes, and the future of that particular industry looks increasingly likely to be dominated by AI.
Machine learning and data analytics are also set to increase as more and more online entertainment platforms seek more and more data to help gauge the demographics and habits of their users. 
Then there is mobile technology where there is already talk of smartphones capable of being able to produce holographics – which would be a gamechanger for downloading and streaming videos, whilst smartwatches are expected to take on even more motion-sensor capabilities which could see a link to VR gaming.
There is no doubting that technology has reshaped online entertainment in Canada. And there is no doubting that the shape will change again and again.