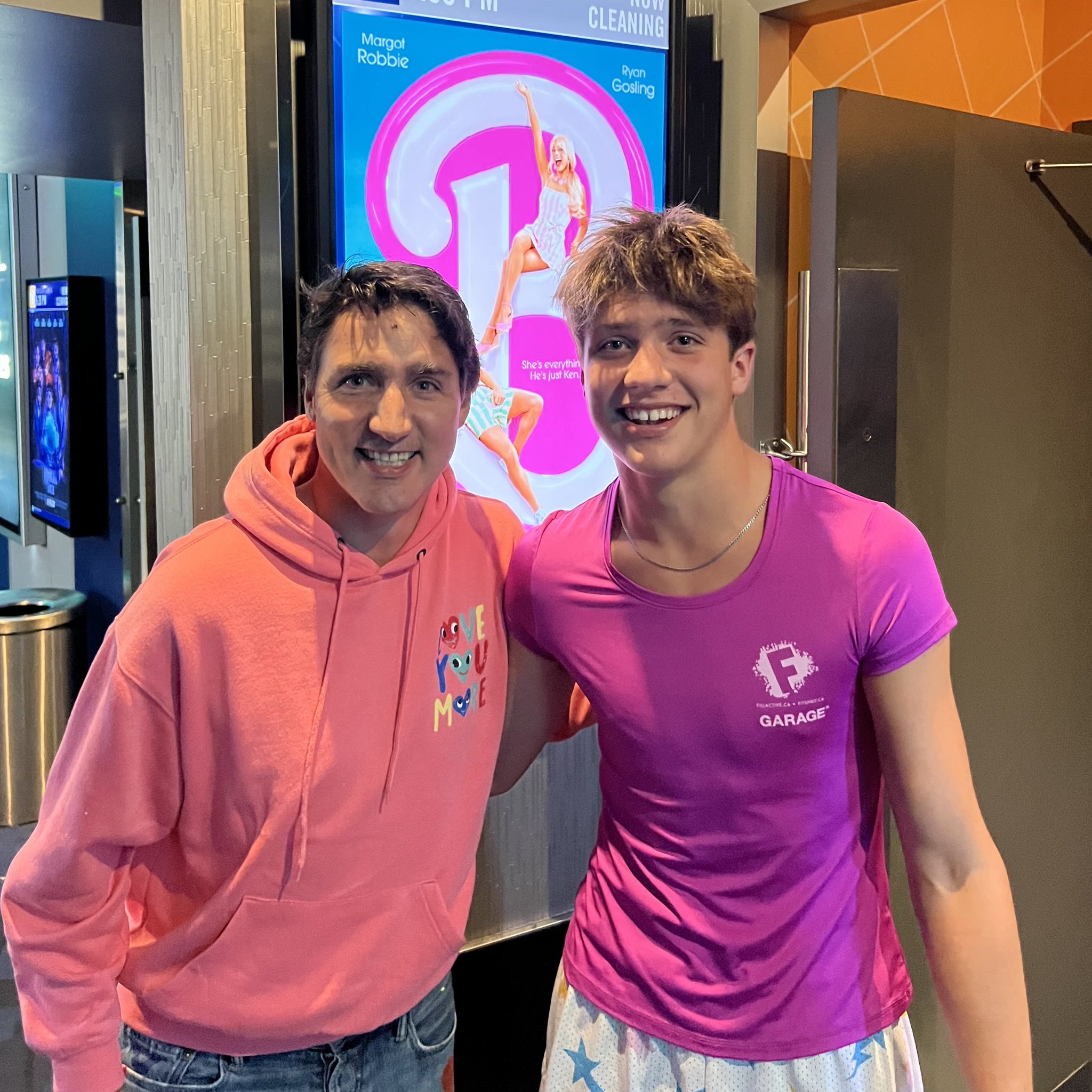 August 6, 2023
Prime Minister Justin Trudeau tweeted his support for the upcoming live-action Barbie movie on Friday, along with a photo of him and his son wearing Barbie and Ken shirts.
"We're team Barbie," Trudeau tweeted.
We're team Barbie. pic.twitter.com/bdwhuTUHxM

— Justin Trudeau (@JustinTrudeau) August 6, 2023
The tweet was met with mixed reactions. Some people praised the prime minister for his support of a movie that they believe will be empowering for young girls. Others criticized the tweet, saying that it is a waste of time for the prime minister to be tweeting about a movie.
Despite the mixed reactions, Trudeau's tweet has generated a lot of discussion about the Barbie movie. It remains to be seen whether the movie will be a success, but it is clear that it has already captured the attention of the public.
The Barbie movie is directed by Greta Gerwig, who is known for her critically acclaimed films such as Lady Bird and Little Women. The movie is also set to star Margot Robbie, who is one of the most popular actresses in Hollywood.
The movie has been described as a "meta" take on the Barbie franchise, and it is rumored to be a satire of the beauty industry and gender norms.
In a previous tweet, Trudeau had also celebrated Pride, writing: "Thinking of everyone marching in Vancouver today – happy Pride, my friends! Have fun, stay safe, and keep celebrating who you are and whom you love. Today and every day, you make our country stronger."
Thinking of everyone marching in Vancouver today – happy Pride, my friends! Have fun, stay safe, and keep celebrating who you are and whom you love. Today and every day, you make our country stronger. 🏳️‍🌈🏳️‍⚧️

— Justin Trudeau (@JustinTrudeau) August 6, 2023
Most recently, Trudeau tweeted to Taylor Swift, asking her to perform in Canada. He used lyrics from her song "Cruel Summer" in his tweet, which said:
"It's me, hi. I know places in Canada would love to have you. So, don't make it another cruel summer. We hope to see you soon."