HTML5 delivered a transformation of the structuring and presentation of digital content online. The World Wide Web Consortium ushered in the fifth iteration of the internet's markup language to coincide with the rise in mobile connectivity. In the 2010s, mobile searches and activity became the dominant medium for engagement with the internet and HTML5 provided a simple solution for designers, developers and consumers alike.
The need for cross-platform user experiences
The concept of HTML5 was to enable designers and developers to create a single living web application which could optimise itself based on the viewing demands of each user. With some users browsing on small smartphones, larger tablets and widescreen desktop screens, a one-size-fits-all approach was no longer suitable.
In the iGaming industry, HTML5 has had a seismic impact on its bottom line. It enabled iGaming developers to design and build responsive, cross-platform gaming experiences, tapping into the growing niche of casual mobile players. Even traditional manufacturers of land-based slot machine and skill games like Barcrest have embraced the transition to cross-platform iGaming. Its legendary Rainbow Riches game is now available to desktop and mobile users within leading iGaming platforms, be it online casinos or online bingo rooms which also have libraries of new and classic slot titles.
It's a similar story in no end of industries. In the eLearning sector, HTML5 has made distance learning courses a much more digestible experience for students. They can consume video content on any screen size and view data and presentations as they're meant to be seen, no matter your device.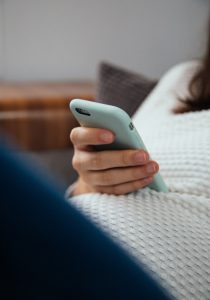 Even in the world of e-commerce, online retailers have fully embraced the power of HTML5, with responsive online shops now optimising the retail experience, making adding items to baskets and checking out as frictionless as possible.
Is an HTML6 version in the offing?
After the success of HTML5 in the last decade, many are asking the question as to when we can expect HTML6. The reality is that it's already upon us, just in a different way. That's because WHATWG, the organisation overseeing tweaks to the specification of HTML, has moved away from drastic overnight updates to a 'living document' methodology.
This allows those at the top to continue to make refinements and tweaks to the markup language without developers and designers needing hours upon hours of onboarding on a new way forward.
Some of the most recent tweaks to HTML specifications include native modals and smarter menus. Native modals are based around the <dialog> element. They are necessary to provide key or useful information within a web application. This could be in the use of sizeable overlays, which are designed to fill most of a user's screen.
Smarter menus are also used within web applications to enable users to take action within their respective interfaces. It may be as simple as allowing a user to interact with a menu and add items to a list.
In summary, no, we shouldn't be twiddling our thumbs and waiting for an HTML6 to drop. However, we should also be pleased to know there are multiple tweaks regularly appearing within the HTML specification. Keep your eyes peeled on the WHATWG living standard to keep abreast of the latest framework.