Apple Freeform is a versatile tool. It's known for its wide range of drawing and sketching features. It also provides seamless iCloud syncing for collaborative projects. Yet, its limitation in supporting older iOS and iPadOS versions has left many users in search of alternatives. To address this, here's a list of the finest Freeform alternatives for your iPhone and iPad. This will ensure that you find a suitable replacement.
Let's explore these top Freeform alternatives based on your specific preferences:
Drawing Desk
If you want a feature-packed Freeform tools alternative, then Drawing Desk should suit you best. This app has over 25 impressive sketching tools. These include neon, crayons, and spray brushes. This enables you to sketch to your heart's content. Drawing Desk also supports custom canvas (exclusive to iPad). This provides you with the freedom to create art exactly as you envision it. The app houses a big library of shapes and textures. These elevate your artistic precision. Keep an eye out for the AR face paint feature, which adds a playful twist to your creative endeavors.
There is no doubt that Apple Freeform is the best in the business. Since its launch in Dec 2022, it has received rave reviews. It's been downloaded in big numbers and continues to enjoy popularity. Apps like Freeform are very few and if you still haven't downloaded you might wonder what Freeform on iPhone actually is. In any case, you should know about it in detail and also about the Freeform alternative available as Apple Freeform Windows and also iPhone and iPad alternatives for drawing.
Sketchbook
Sketchbook sets itself apart with a remarkable library of professional-grade brush types. These include airbrushes, smear brushes, and pencil markers. The app provides flexibility in customizing your tools. It allows you to create custom brushes. The clean and distraction-free interface ensures you can draw with laser-sharp focus. This makes it an ideal alternative to Apple Freeform app templates.
Concepts
Concepts is a versatile digital canvas. It's suitable for note-taking, idea planning, or unleashing your artistic creativity. The app offers an extensive collection of pens, pencils, and brushes. They come along with a customizable tool wheel/bar, giving you complete control over your creative process. This makes it a robust choice for artists and thinkers alike.
Draw It
If you want a straightforward and user-friendly drawing app, Draw It is worth considering. While it may not offer an extensive array of tools, it eliminates the learning curve associated with complex apps. What sets Draw It apart is its exciting drawing game, where you compete against others by drawing at a quick speed.
MindNode
MindNode is great for providing a serene environment for organizing your ideas. If you're searching for a Freeform alternative with superior mind-mapping capabilities, this app is the one to go for. MindNode allows you to capture your thoughts as images, tasks, notes, or words. It does so while giving them structure and clarity. The app offers a clean interface. This keeps your ideas organized. To add a personal touch to your mind maps, MindNode provides attractive themes and playful stickers.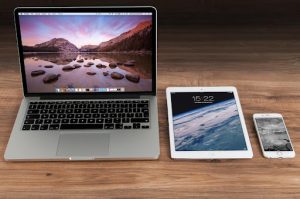 Craft
Craft is a docs and notes creator designed to fulfill your document-related needs. It provides a thorough and extensive approach to document creation. One notable feature is its ability to create notes within notes, affording you the choice to arrange your docs in a manner as per your preferences. Craft further extends its utility by presenting a range of export formats. The inclusion of offline functionality ensures seamless work even in the absence of internet connectivity concerns.
ibis Paint X
For those unwilling to compromise on the quality of their painting app, ibis Paint X is the ultimate choice. The tool has an extensive arsenal of over 15,000 brushes and 7,600 materials. Ibis Paint X provides everything you need for your artistic ideas. The app also has detailed video tutorials. They help you master your painting skills. This makes the tool comprehensive in all regards for artists of all levels. 
Freehand
Freehand is designed to impress. If you require an online tool for planning ideas and collaborating with peers without compatibility concerns, Freehand is an intelligent choice. Despite its feature-rich platform, it maintains simplicity. This ensures you and your team can easily get started without a steep learning curve. A notable feature of Freehand is the ability to collaborate in real-time. It basically depends on your convenience.
Conclusion
With these popular Freeform alternatives, you can continue doing creative work with great productivity. Some of these apps are sure to take your fancy. So install one today and continue the great work.