Marjorie Harvey, the wife of comedian Steve Harvey, has denied rumors that she is cheating on him. The rumors began circulating online on Sunday, August 27, 2023, after a Ghanaian gossip website published a story claiming that Marjorie had been caught having an affair with their chef and bodyguard.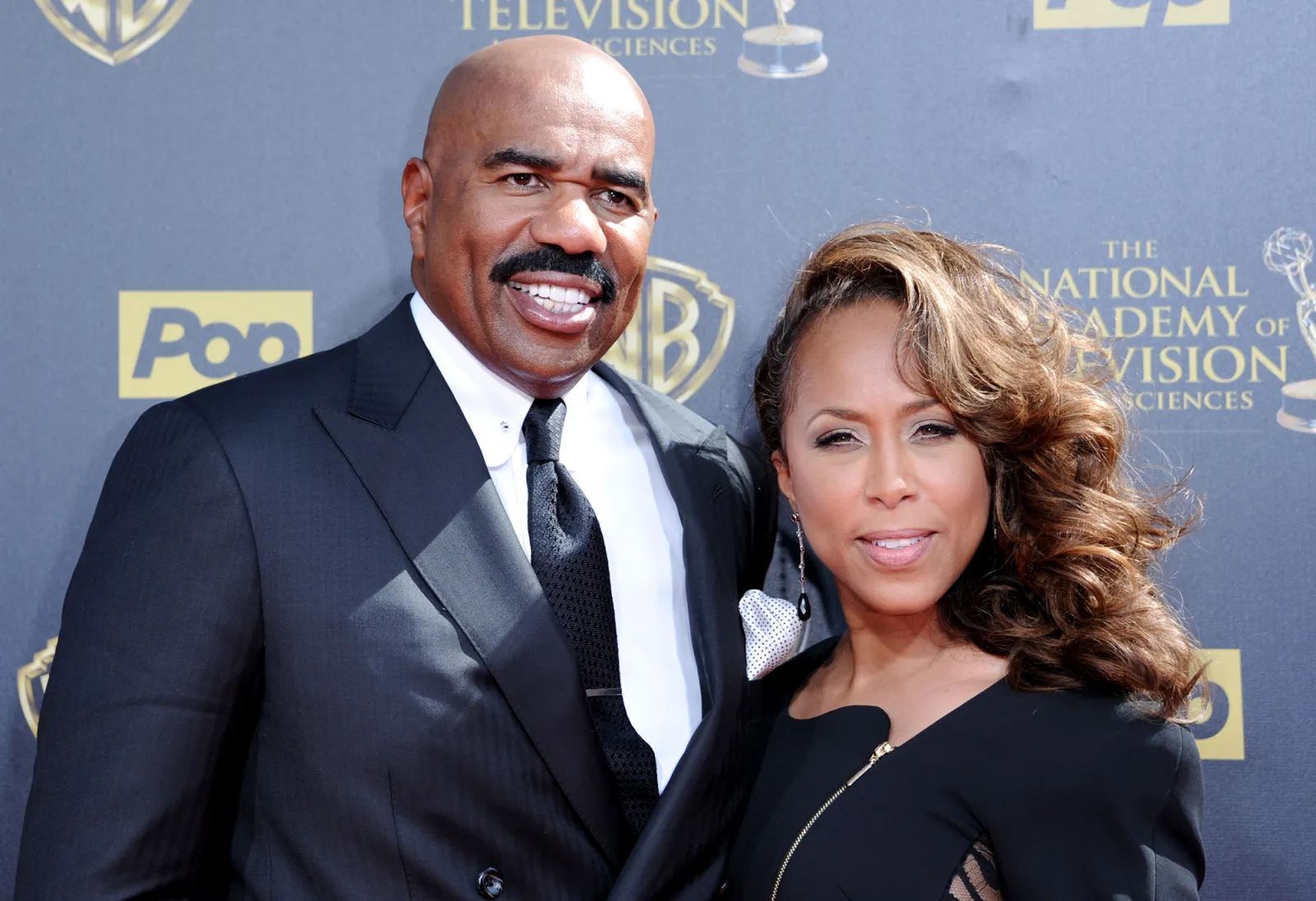 The story was quickly picked up by other websites and social media accounts, and soon the rumors were spreading like wildfire.
Here are some of the reactions
Steve Harvey wife cheated on him with his bodyguard & she's demanding $200m for a divorce???

— BIG AYO🔰 (@47kasz) August 26, 2023
If a bodyguard can chew Marjorie,Steve Harvey's wife despite Harvey's riches and social status, then it is impossible to satisfy a woman on this earth. pic.twitter.com/fCBMU7TjNS

— Kuria Chronicles (@I_amShiti) August 26, 2023
Steve Harvey's wife reportedly cheated on him with his bodyguard and personal chef. pic.twitter.com/OfghUGO8WQ

— Pop Tingz (@ThePopTingz) August 26, 2023
Senator Ned Nwoko, a friend of the Harveys, also clarified the rumors on his Instagram account. He wrote: "Fake news has been taken to new heights all over the world and this is so unfortunate. We experience this practically everyday and so when we read about our friend Steve Harvey and his lovely wife having issues, we had to contact Him and He confirmed that he and his wife are very much okay and it's all fake news and should be disregarded. The family is happy together and we wish them all the best."
The rumors are likely the work of someone who is trying to stir up trouble for the Harveys. The couple has been married for 15 years and has a strong relationship, so it is highly unlikely that Marjorie would cheat on Steve.
We hope that this clears up any confusion about the rumors surrounding Steve and Marjorie Harvey. The couple is doing great and there is no need to worry about their marriage.