Canada, a land of breathtaking landscapes, maple syrup, and poutine, is celebrated for its cultural diversity as much as its natural beauty. It's a nation where different cultures coexist harmoniously, and what better way to experience this vibrant tapestry than by attending Canada's cultural festivals? In this article, we embark on a journey through multicultural marvels, exploring some of the most captivating cultural festivals that grace the Great White North. From the glitz and glamour of the Toronto International Film Festival (TIFF) to the rhythmic beats of Caribana, these festivals embody Canada's rich cultural mosaic. So, fasten your seatbelts, and let's explore the festivities that make Canada truly unique.
TIFF: Where Hollywood meets Toronto
We kick off our cultural journey in the heart of Canada's largest city, Toronto, with the world-renowned Toronto International Film Festival, affectionately known as TIFF. TIFF is a dazzling extravaganza that takes place every September, where Hollywood A-listers rub shoulders with movie aficionados and cinephiles from across the globe.
With over 300 films from over 80 countries, TIFF offers a cinematic buffet like no other. You can catch the premieres of Oscar-worthy films, attend insightful panel discussions, and even spot your favourite stars. It's a film lover's paradise, and the diversity of films mirrors the multicultural spirit of Canada itself.
Caribana: A Caribbean carnival extravaganza
From the silver screen to the vibrant streets of Toronto, our next stop is Caribana, an explosion of colour, music, and dance that celebrates the Caribbean culture in the heart of Canada. Caribana, also known as the Toronto Caribbean Carnival, is North America's largest Caribbean carnival celebration. It is a vibrant and dynamic festival that immerses visitors in the infectious spirit of the Caribbean. The lively parade, a festival highlight, features dazzling costumes, vibrant floats, and contagious rhythms that wind their way through the city's streets. As the parade progresses, it leaves a trail of smiles and dance moves in its wake, creating an atmosphere of pure joy and celebration that's contagious to all who attend.
What sets Caribana apart is that it's not just a one-day spectacle; it's a month-long celebration that deeply engages participants and spectators with the richness of Caribbean culture. Throughout the month, you can indulge in various events like the King and Queen Competition, where stunningly crafted costumes steal the show, or the Junior Carnival, a family-friendly affair that introduces the next generation to the vibrant traditions of the Caribbean. And, of course, the Grand Parade is the crescendo of the festival, a breathtaking spectacle that culminates in a magnificent display of colours and rhythms.
These events showcase the rich cultural heritage of the Caribbean, including countries like Trinidad and Tobago, Jamaica, Barbados, and many others. Attendees can savour Caribbean cuisine, experience traditional music, and witness the creativity and craftsmanship that go into the elaborate costumes. 
Caribana is not just a festival; it's a cultural immersion, a journey into the heart of the Caribbean that fosters understanding and appreciation of this diverse and vibrant part of the world.
The Calgary Stampede: Where the Wild West meets Canada
Now, let's journey westward to the heart of cowboy culture, Calgary, Alberta, where the Calgary Stampede reigns supreme. Known as the "Greatest Outdoor Show on Earth," this iconic festival blends the rough-and-tumble world of rodeo with a hearty dose of Canadian hospitality.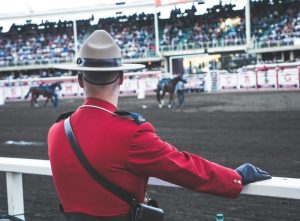 In a city where cowboy boots are as common as snowflakes in winter, the Calgary Stampede is more than just a festival; it's a way of life. At the Stampede, you can witness thrilling rodeo events, enjoy live music, indulge in delicious Western cuisine, and experience the warm embrace of Canadian cowboys and cowgirls. It's a festival that beautifully blends the rugged history of the Wild West with the modernity of Canadian culture. And here are some must-see highlights at the Calgary Stampede:
Rodeo extravaganza: Witness the heart-stopping rodeo events featuring daring cowboys and cowgirls showcasing their skills and bravery.

Live music galore: Enjoy a diverse line-up of musical performances, from classic country to contemporary hits, keeping the Stampede's spirit alive with the sound of music.

Culinary adventure: Satisfy your taste buds with a culinary journey through Western cuisine, sampling everything from succulent steaks to iconic poutine.

Canadian hospitality: Experience the warm and welcoming atmosphere of Canadian hospitality as you interact with fellow Stampede-goers and embrace the cowboy spirit.
Celebrating Indigenous culture at the Gathering of Nations
Our journey through Canada's cultural festivals wouldn't be complete without acknowledging the rich Indigenous heritage that predates European colonization. The Gathering of Nations, held in Edmonton, Alberta, is a poignant celebration of Indigenous culture, art, music, and traditions.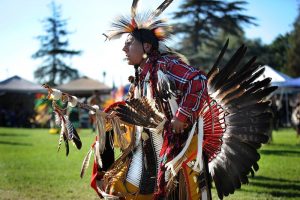 Indigenous communities across Canada gather to share their customs, languages, and stories. It's a profound experience that allows visitors to gain insights into the spiritual connection that Indigenous peoples have with the land. While you immerse yourself in this cultural tapestry, you'll also find the convenience of Apple Pay casinos as a modern touch in this ancient celebration.
A snapshot of Canada's cultural festivals
This table serves as your guide, providing a sneak peek into the fascinating world of Canada's multicultural festivals and setting the stage for a deeper exploration of their unique charms and cultural significance.
| | | |
| --- | --- | --- |
| Festival | Location | Key highlights |
| Toronto International Film Festival (TIFF) | Toronto, Ontario | Premieres of Oscar-worthy films, celebrity sightings |
| Caribana | Toronto, Ontario | Vibrant Caribbean parade, cultural celebrations |
| Calgary Stampede | Calgary, Alberta | Rodeo events, live music, Western culture immersion |
| Gathering of Nations | Edmonton, Alberta | Indigenous culture, art, music, and traditions |
Conclusion
In a nation as expansive and diverse as Canada, cultural festivals serve as a captivating portal into the very essence of the country. From the glitzy elegance of the Toronto International Film Festival (TIFF) to the pulsating rhythms of Caribana, the rustic allure of the Calgary Stampede, and the profound depth of Indigenous traditions showcased at the Gathering of Nations, these festivals form the intricate tapestry of Canada's multicultural identity:
TIFF, renowned worldwide for its cinematic grandeur, welcomes film enthusiasts and showcases Canada's prowess in the global film industry. 

Caribana, a vibrant celebration of Caribbean culture, echoes with the infectious beats of music and dance, painting the streets of Toronto with a riot of colours. 

Meanwhile, the Calgary Stampede, an emblematic event in cowboy culture, melds the rugged history of the Wild West with the modernity of Canadian society, offering a truly unique experience. 

The Gathering of Nations, a solemn gathering of Indigenous nations, honours ancestral traditions and highlights the resilience of Canada's First Peoples.
Regardless of your interests—whether you're a cinephile, a carnival enthusiast, a cowboy at heart, or an explorer of Indigenous cultures—Canada's cultural festivals have something truly extraordinary to offer. These festivals beckon you to immerse yourself in the vibrancy of Canadian diversity, inviting you to partake in the celebrations, embrace age-old traditions, and allow the multifaceted marvel of Canada's cultural festivals to etch an indelible mark upon your heart.