Having first been released in 2002, the anime and manga TV series Naruto tells the story of a young ninja who is trying to achieve recognition from his peers in the local village with dreams of becoming the village leader. Over the past 20 years, three separate TV series have been released with more than 700 episodes in total. What's more, now, a brand new title in the series is coming to anime fans around the world.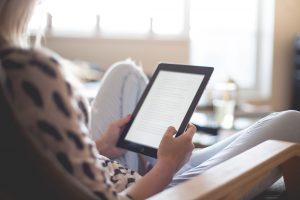 The story of Kakashi
Kakashi is a popular character in the Naruto manga series, which is a fictional TV series created by Masashi Kishimoto. Here, we see Kakashi as the teacher of ninja Team 7, which includes other popular characters of Naruto Uzumaki, Sasuke Uchiha, and Sakura Haruno. Throughout all three TV series, we've seen Kakashi prove himself as a fighter and teacher of the next generation of ninjas.
Now, the latest Naruto news has revealed that a newly written story will be released focusing solely on him. What's more, it's also been confirmed that this title will take place between the finale of Naruto Shippuden and the start of Boruto: Naruto Next Generations. 
What fans can expect
Perhaps one of the most surprising things about the new Naruto title is that it's coming in book form only. While many have heard of manga and anime, few realize how popular anime and manga books are in the literary world. 
Fans will know that Kakashi became the Sixth Hokage in the previous TV series. However, the story surrounding this venture hasn't been told that much – with a lot of it being left up to the imagination of fans. But, with a confirmed title of "Naruto: Kakashi's Story – The Sixth Hokage and the Failed Prince", it's expected that the untold tales of the time between Naruto: Shippuden and Boruto: Naruto Next Generations will be explored in full.
With a US release date of July 2022, and having previously been released in Japan in 2019, the story in the novel follows Kakashi as he adventures around Redaku in search of some clues about the Sage of Six Paths. But, as he does, he soon discovers that the prince has left the village, leaving the people and environment in disarray. Kakashi sets about on a mission to find the prince but he uncovers a few challenges and secrets along the way.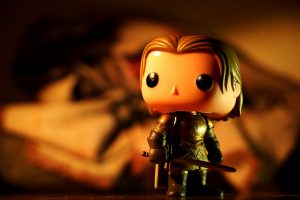 Of course, if you do prefer to watch anime or even play anime-themed games, then you don't have to miss out on new titles either as there are plenty more in the pipeline including ID-Invaded Season 2, which is currently in discussions. But, without a trailer, what to expect in the latest release is only speculation at the moment. 
One thing's for sure, as more people become interested in anime and manga, and titles branch out to the world of TV, film, books and even gaming, we can expect to see even more creations and adaptations of our favourite anime characters. Not to mention, even more, sophisticated graphics and storylines.