Delta Bingo has officially launched its amazing collection of online bingo games, bringing joy and excitement to all online bingo enthusiasts. Broadway Gaming and Delta Bingo have joined forces to bring their iBingo and Gaming services to the iGaming market that has recently been regulated. They will use Broadway Gaming's Dragonfish software. With a wide selection of popular titles, this launch is set to revolutionize the online bingo scene in the province. 
Join us as we dive deep into the details of this thrilling launch, discover what it means for Ontario, and learn how you can get your hands on some bingo cards for your next online session. Don't miss out on this incredible opportunity to play and win big with Delta Bingo in Ontario!
An Overview of Delta Bingo's Expansion in Ontario 
Delta Bingo & Gaming website, delta bingo dot-com, has been granted an Ontario iGaming license by the Alcohol and Gaming Commission of Ontario (AGCO). This authorizes Delta Bingo Online, under the gaming license of Delta iGaming Inc., to operate as an iGaming operator. They comply with the Gaming Control Act of 1992 and the registrar's standards for iGaming. The facilities are operated by Grand Battery Holdings Limited.
Delta Bingo Online collaborates with more than 960 charities in Ontario. Delta Bingo supports charities and non-profit organizations serving the community in agreement with the Ontario Charitable Gaming Association (OCGA).
As of now, the site only provides information about their bingo hall locations, career opportunities, contact details, news, and donations to charity. At the moment, Delta Bingo Online is the sole iGaming website in Ontario's regulated market that provides peer-to-peer iBingo. This is an extension of their 18 physical bingo locations situated throughout the province. Expanding their reach with an easy access to online bingo.
Delta Bingo & Gaming has a total of 20 bingo halls in Ontario and Maryland, USA. In Ontario, you can enjoy live bingo games, as well as bars, food service, and "Vegas Style" gaming machines that work like slot machines with various progressive jackpots.
Introducing Delta Bingo's New Online Platform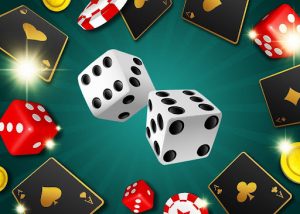 The Delta Bingo website has a range of bingo games to choose from, suitable for both beginners and experienced players. These games include:
75 ball bingo

90 ball bingo

Mystery Jackpot Bingo

Super Jackpot

Player Progressive

All-Winners
Slot themes provided by the Delta Bingo online platform include:
Augustus

Hyper Gold

Kings Of Cash

9 Masks of Fire
Delta Online Bingo platform offers an easy-to-use interface that lets you play various bingo games and access educational resources to improve your game skills. Everyone can play these games regardless of experience. There are multiple bingo games daily with affordable prices, generous prizes, and helpful features like auto-dabbing. This makes the gaming experience more enjoyable and convenient.
Delta Bingo is also committed to responsible gaming. Their online customer service team provides answers to any questions players may have, as well as helpful resources on how to play bingo responsibly and keep gambling safe.
What are the Benefits of Delta Bingo Online?
Delta Bingo Online offers various benefits to players in Ontario. These include:
Convenience and Familiarity 
As found on iGaming Ontario's website, Delta Bingo Online is currently the only officially authorized online bingo site in the province. This platform offers a lively, interactive iBingo experience where players can win guaranteed prizes in real time. Plus, the website also showcases a selection of high-quality slot games. This is all easily accessible from the comfort of your home.
Safe and Secure Platform 
Delta Bingo Online provides a safe and secure online gaming experience, as it complies with the Gaming Control Act of 1992 and the registrar's standards for the booming Ontario market. The website also offers responsible gameplay advice to players looking to enjoy their gaming in moderation. Delta Bingo Online implements various tools and resources to promote responsible gaming, such as allowing players to take time-outs, set playing limits, and take breaks during the game.
Support to Local Charity
Every time you play at Delta Bingo, you're contributing to local charities in Ontario. This money is used to fund various causes or initiatives that the charity will decide on. So, when you play with Delta Bingo, you not only get a chance to win big but also support your community at the same time.
According to reports, Delta Bingo has collaborated with more than 960 charities, generating over $500 million in funds for nearby organizations. That is to say, whenever you play bingo at Delta, whether in-person or online, you are helping the charitable causes in the vicinity. Delta Bingo Online was created to enable an agreement with the Ontario Charitable Gaming Association which will assist community-serving charities and non-profit organizations. This alliance will assist in the following:
Education

Sports and recreation

Families, youth, and vulnerable individuals

Arts and Culture

Community programs
These benefits are exactly why Delta Bingo has been such a success in Ontario and is now bringing its services online. Bingo enthusiasts in Ontario can now enjoy the convenience of playing bingo from the comfort of their homes, while also contributing to local charities.
Final Thoughts
Delta Bingo is now venturing into the regulated iGaming market in Ontario, which will bring a significant change to the online bingo scene. The launch includes a variety of well-liked games, and it supports local charities. All players can look forward to a fun and thrilling time. Delta Bingo not only provides an entertaining experience but also ensures safe and secure gameplay while offering responsible gaming advice. Additionally, players can play bingo online from the comfort of their homes and support their preferred charities simultaneously.
However, it is worth noting that Delta Bingo Online is currently the only officially authorized online bingo site in Ontario. This means that players have limited choices for an iBingo experience, and it will be interesting to see if other operators enter the market soon. Nevertheless, Delta Bingo is doing its part to provide a safe and secure gaming environment as well as support local charitable organizations and their initiatives.