In the age of social media, influence is not limited to fashion trends or travel destinations alone. Enter the world of finfluencers, where savvy individuals are reshaping the way we think about personal finance, and they're doing it one promotional code at a time. These financial influencers are here to educate, empower, and help you save money on your financial journey.
Finfluencers, short for financial influencers, are social media personalities, bloggers, and content creators who have found their niche in the personal finance space. They use their digital platforms to demystify complex financial concepts, share their money-saving tips, and encourage their followers to make informed financial decisions.
Understanding Promotional Codes
Promotional codes can be manually created by individuals or generated automatically by computer programs. Manual creation is common for small-scale promotions, with codes chosen to be memorable. Automated generation is more prevalent for large-scale campaigns, ensuring the creation of numerous unique codes.
They are distributed through various channels, including email marketing, social media, websites, and printed materials. Users can access the codes through links, posts, or physical brochures and then enter them manually during the checkout process on a website or app. The system then recognizes and validates the code to apply the associated discount or benefit. QR codes are also used for mobile applications and e-commerce.
For region-locked codes, the system checks the user's geographic location or input region during code validation. If the code is only valid in specific regions, users outside those regions will typically receive an error message indicating that the code is not valid for their location.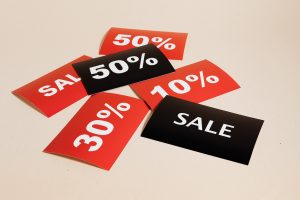 Using Bonus Codes
Promotional codes, bonus codes, or vouchers are a prominent feature in the arsenal of finfluencers. These codes provide discounts, exclusive deals, and special offers on a wide range of products and services.
Finfluencers partner with companies and brands to offer their followers unique promotional codes, often tailored to their area of expertise. Whether it's discounts on investing tools, budgeting apps, or financial planning services, these codes are designed to help you make more frugal and financially sound choices.
For instance, a finfluencer might partner with a gambling platform to create a unique code for new users. Automated systems are commonly used for ongoing promotions, producing codes such as 'WEEKLYSPINS' to provide free spins on slot games. Region-locked codes are also present in online gambling, so players need to double check that.
Fortunately, this link explains all the free spins bonuses available for players in Canada. Some of those use bonus codes that are intended solely for Canadian users, because of restrictions that are often due to varying regulations and marketing strategies in different regions.
One of the strengths of the finfluencer community is its diversity and specialization. Different finfluencers focus on various niches within personal finance, such as investing, budgeting, side hustles, and debt management.
This specialization ensures that followers can find a finfluencer whose expertise aligns with their specific financial needs. These finfluencers provide promotional codes that are not only tailored to their area of knowledge but also to their followers' financial aspirations.
The accessibility of digital media means that financial advice and promotional codes are available to anyone with an internet connection. As you embark on your financial journey, consider the insights and promotional codes offered by finfluencers as a tool to help you reach your financial goals and make more informed decisions.