Elon Musk Challenges Mark Zuckerberg to Fight on Livestream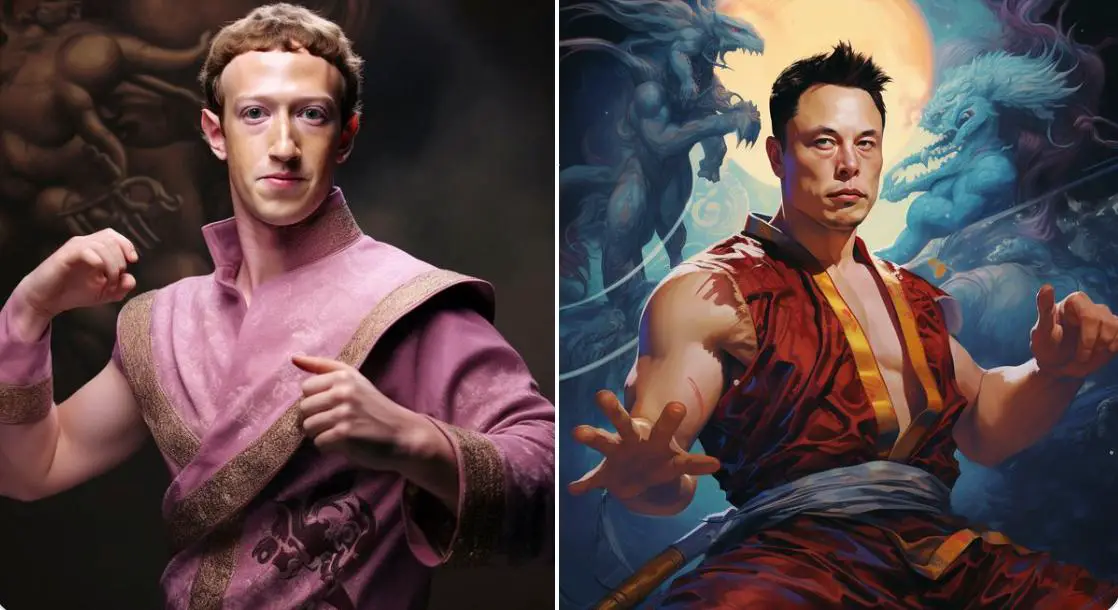 Elon Musk, the CEO of Tesla and SpaceX, has challenged Mark Zuckerberg, the CEO of Meta, to a fight on livestream. Musk made the challenge in a tweet on Tuesday, August 15th, 2023.
"If we get lucky and Zuck actually answers the door, the fight is on!" Musk tweeted.
For the Tesla FSD test drive in Palo Alto tonight, I will ask the car to drive to @finkd's house.

Will also test latest X livestream video, so you can monitor our adventure in real-time!

If we get lucky and Zuck my 👅 actually answers the door, the fight is on!

— Elon Musk (@elonmusk) August 14, 2023
Zuckerberg has not yet responded to Musk's challenge.
Musk and Zuckerberg have been rivals for years. Musk has been a vocal critic of Facebook, and he has accused the company of censoring conservative voices. Zuckerberg has dismissed Musk's criticisms, and he has said that Facebook is committed to free speech.
The fight between Musk and Zuckerberg would be a major spectacle. Both men are wealthy and powerful, and they have a large following of fans. The fight would also be a test of strength and endurance, as both men are in their 50s.
It remains to be seen whether Musk and Zuckerberg will actually fight. However, if they do, it is sure to be a major event that will be watched by millions of people around the world.