In a sad turn of events, Sister Andre also known as Lucile Randon, the world's oldest known person, passed away at the age of 118 years and 73 days. Sister Andre, born Lucille Randon, held the title of the oldest person in the world as recognized by Guinness World Records.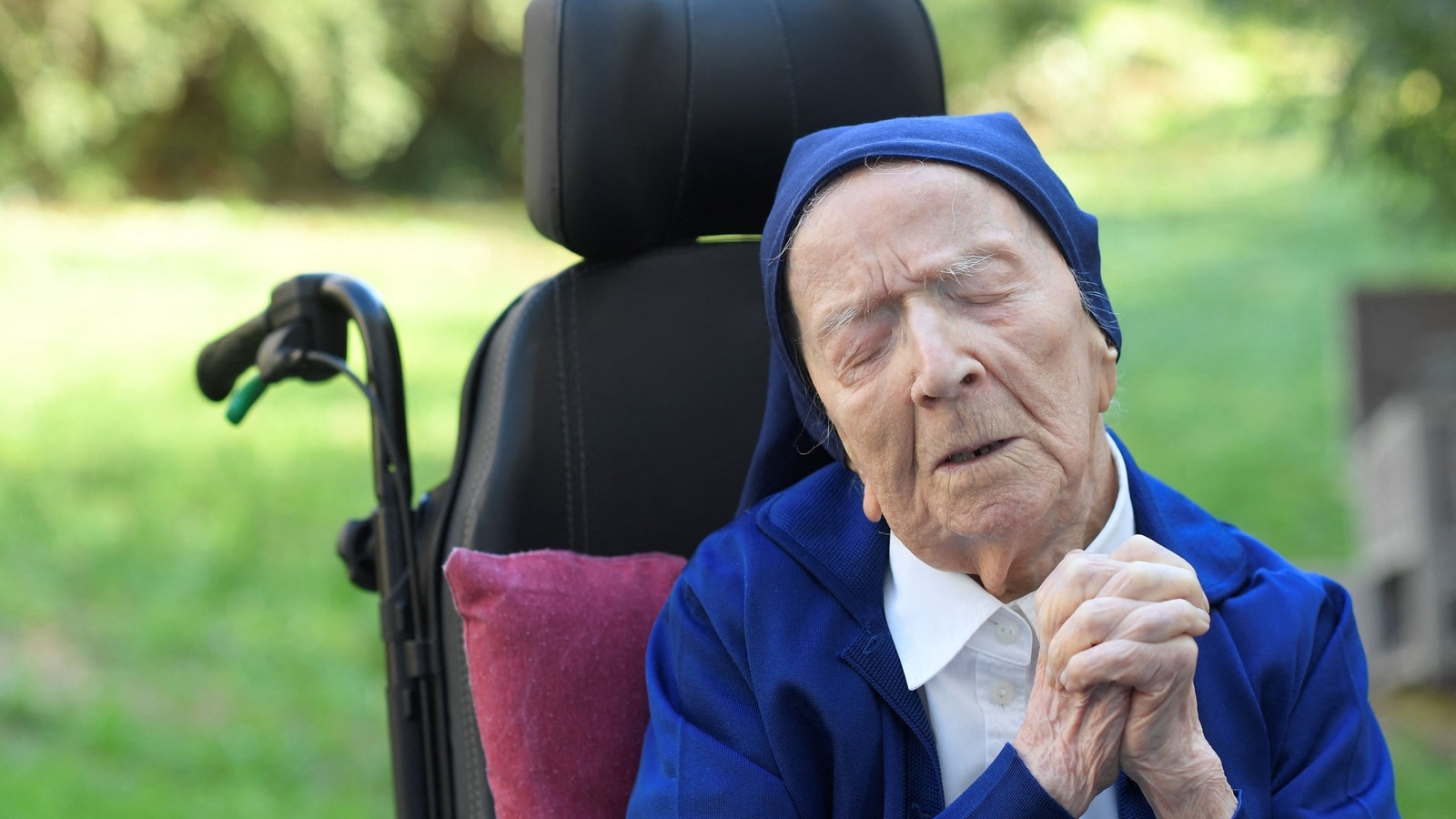 Sister Andre, who was born on February 11, 1904, spent her life serving in the French Catholic Church. Throughout her long life, she was known for her sharp mind and positive attitude. She had outlived all of her contemporaries and was a beloved figure in her community.
Sister Andre's passing marks the end of an era, as she was one of the last living links to the 19th century. Her passing was peaceful and was surrounded by her loved ones and fellow nuns.
The world mourns the loss of such a remarkable woman and sends its condolences to her family, friends and the community she served. Sister Andre's life will be celebrated and remembered as an inspiration to many.
According to a report by AFP, regions known as "blue zones" where people tend to live longer than average, such as Okinawa in Japan and the Italian island of Sardinia, have the highest concentration of centenarians. However, France also has a significant number of centenarians, with 30,000 recorded by the statistics institute Insee, including around 40 individuals who are 110 years old or older.
List of the Current Oldest People in the World
Maria Branyas Morera (F) – 4 Mar 1907 (115 years, 319 days) – United States/Spain
Fusa Tatsumi (F) – 25 Apr 1907 (115 years, 267 days) – Japan
Edie Ceccarelli (F) – 5 Feb 1908 (114 years, 346 days) – United States
Tomiko Itooka (F) – 23 May 1908 (114 years, 239 days) – Japan
Inah Canabarro Lucas (F) – 8 June 1908 (114 years, 223 days) – Brazil
Hazel Plummer (F) – 19 June 1908 (114 years, 212 days) – United States
Kimiko Ono (F) – 20 June 1908 (114 years, 211 days) – Japan
Yasue Okai (F) – 25 Nov 1908 (114 years, 53 days) – Japan
Nina Willis (F) – 14 Jan 1909 (114 years, 3 days) – United States
Ushi Makishi (F) – 15 Feb 1909 (113 years, 336 days) – Japan