With a 500 Hz monitor, you'll be nothing short of connectivity. Alienware's 500 Hz monitor comes with 2 HDMI 2.1 ports,  four USB-As,  1 DisplayPort, a USB-B, one line out port and a headphone jack. While this 500 Hz monitor may not be everyone's cup of tea it sure is a looker. The biggest question is will it be the best gaming monitor for 2023? 
It being the best gaming monitor we believe will solely lie with your specific needs and preferences as a gamer. A monitor with a higher refresh rate, such as a 500 Hz monitor, can potentially provide a smoother and more responsive gaming experience. However, other factors such as the graphics card, processor, and overall system performance will also play a role in the overall gaming experience. In addition, not all games are optimised for high refresh rates, and some gamers may prefer a lower refresh rate with higher visual quality. It's ultimately up to the individual gamer to decide if a 500 Hz monitor is worth the investment for their specific needs and preferences.
Availability Of The 500 hz Monitor 
The 500 Hz monitor isn't yet widely available and when available we believe it'll be costly when compared with lower refresh rate monitors. Alienware is believed to have produced the first 500 Hz display which could be considered a must-have for gamers. 
The latest 500Hz display could be this year's must-have gaming monitor. It comes with a simple black design loaded with some amazing specifications giving you a 24.5-inch FHD IPS display with a resolution of 1920 x 1080p,  0.5ms response time,  a 16:9 aspect ratio and of course a 500 Hz refresh rate. 
Is The 500 hz Monitor Necessary?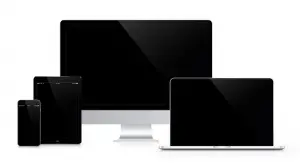 Monitors and TVs have always been integral for gaming, for obvious reasons. This is especially true for the growing presence of cloud gaming in the scene. The growth of mobile gaming is somewhat responsible for the push to cloud gaming. In the early years of the iPhone and budding smartphones, mobile gaming took off. Online casinos are a great example of this. Gamers in Canada, for instance, could download the app of an Online Casino in Ontario and play their favourite online slots games. It's this versatility of being able to play wherever the gamer wanted – and whenever – that made mobile gaming so successful. Cloud gaming follows a similar premise. With cloud gaming, though, less emphasis is placed on the device powering the game, so, as such, gamers may have more room in the budget for bigger and better screens.
We believe this display is for players that love competitive esports titles. It is great to know that when purchasing the 500Hz display you would be sacrificing the quality of the display for speed. The market is also likely to avail of something that has a high refresh rate and a great resolution. 
Please note that your display's refresh rate differs from the frame rate.  The refresh rate measures the number of frames a monitor can refresh per second while the frame per second (FPS) is the ability of a graphic card to draw several frames on a display per second.
Also when determining if the 500 Hz monitor will be necessary for you it's worth noting that the difference between the high refresh rate and low refresh rate may not be highly visible to the human eye. Commonly a refresh rate of between 60 and 120Hz is enough for most people. Since the eye can't perceive the 500 Hz monitor you might be wondering why you should get one. The answer is all in the speed it provides for your gaming experience. 
Should You Get One? 
At this moment you're probably asking yourself: Should I get one? We would like to leave this decision fully to you. It is up to you as a gamer to decide if this 500 Hz monitor is necessary for your preferences and needs. We would only like to bring to your attention that these monitors may not be widely available and might be quite expensive when compared to other monitors that already exist in the market.
Also, remember the human eye can't perceive much of the difference with the display.  Your decision shouldn't lie on what the eye sees but on what the monitor will give you. At the end of it, it will entirely be your decision as a gamer to weigh the benefits with the cost and also decide if it's worth investing in one of these 500Hz screens.