The future of commuting has arrived, and it is electric!
Electric vehicles (EVs) are becoming significantly popular, and many different models and brands are now commonplace on highways and city streets. Although EVs have only begun to scratch the surface of the overall vehicle market, this day is not far off. 
Electronic vehicles have the most innovative features in technology, safety, and entertainment. Every new model has a more extended range and is more exciting than the previous one. Perhaps Tesla is still taking advantage of first-mover advantages, but other players have entered the market intending to give Tesla a run for their money.
The use of electric vehicles is a crucial component of the plans that nations are implementing to fulfill their commitments to achieve net-zero emissions by the year 2050, and Canada is leading the way in this regard.
Current EV trends in Canada
The best electric vehicles (BEVs) and plug-in hybrid electric vehicles (PHEVs) are available to Canadians. However, in some classes and sizes, the options are constrained. For the majority of EVs and PHEVs, the federal government provides incentives to Canadians purchasing or leasing EVs, ranging from $2500 to $5000. 
Summary of EVs on the Canadian market
The

Tesla Model 3

has the fastest base EV currently on the market, with acceleration that will make you recline your seat. 

The base

Nissan Leaf

model has an acceleration that is only average and a slightly below average range. 

Because the

Mini Cooper SE

is a compact 3-door vehicle, taller passengers won't feel comfortable in the back seats. 

The

Long Range AWD

is the entry-level model (all-wheel drive). If you want your Model Y to fit 7 passengers, the third row of seats is available. 

Comparing the interiors of the two

Kia Niros

, the electric car has less room. Eight-way power adjustments are provided for the standard driver's seat and the front seats.
The future of electric vehicles in Canada
The electrification trend has been significant and is expected to continue on a much steeper trajectory than in the past. The application of electric vehicles in commercial use cases is also expected to improve. 
Very soon, we hope to see retailers taking on the challenge and acquiring EV delivery vans. Walmart in the US ordered 5000 EV600 and EV410 delivery trucks from GM Motors through a deal with BrightDrop. We certainly hope Zehrs, Foodland, Giant Tiger, and other retailers will follow suit here in Canada. 
Here is what the soon-to-be future of grocery shopping will look like: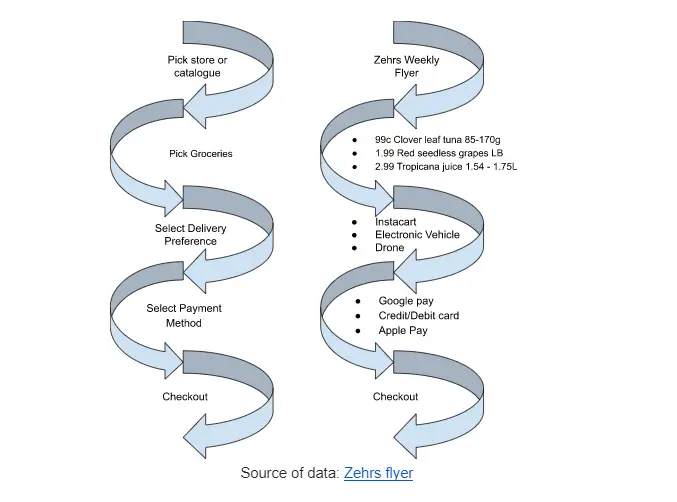 Source of data: Zehrs flyer
What about Original Equipment Manufacturing (OEM)?
Canada has essentially no players at the OEM (Original Equipment Manufacturer) level for electric vehicles. A few attempts have been made. Some businesses produce electric snowmobiles, boats, and three-wheeled cars, such as Taiga and Electra Meccanica. Of course, Vancouver's Damon Motors has electric motorcycles. At the OEM level, that's it. Canada needs to produce more electric vehicle OEMs. The country should concentrate on the existing branding opportunity for Canada, which already excels at manufacturing cars. For many years, Canada has produced automobiles for foreign automakers. Therefore, the resources consolidate those supply chains for local brands.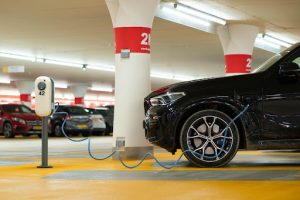 EVs coming to Canada in 2023
We are privy to some of the electric vehicles that will be on Canadian roads in 2023, and here is a short list:
The Ultium battery platform will be used in the construction of the Celestiq, which will have a competitive range of about 300 miles on a single charge. It will have all-wheel drive as standard and four-wheel steering.
Chevrolet Equinox EV (2023) 
Chevy's most affordable electric vehicle will be the Equinox EV. The Equinox EV will have inside-vehicle technology that many current SUVs can only dream of, including a sizable touchscreen. Many people will find it easier to make the big switch to electric, thanks to this SUV's low price.
Mercedes-Benz EQG-Class (2023) 
The EGQ will be an electric version of the G-wagon and a luxury vehicle. Mercedes-Benz is only slowly disclosing information about it. However, we do know that this electric SUV from 2023 has the same G-Class-like boxy styling. Additionally, it is anticipated to have excellent off-road capabilities.