Top 3 Electrician Services In Ottawa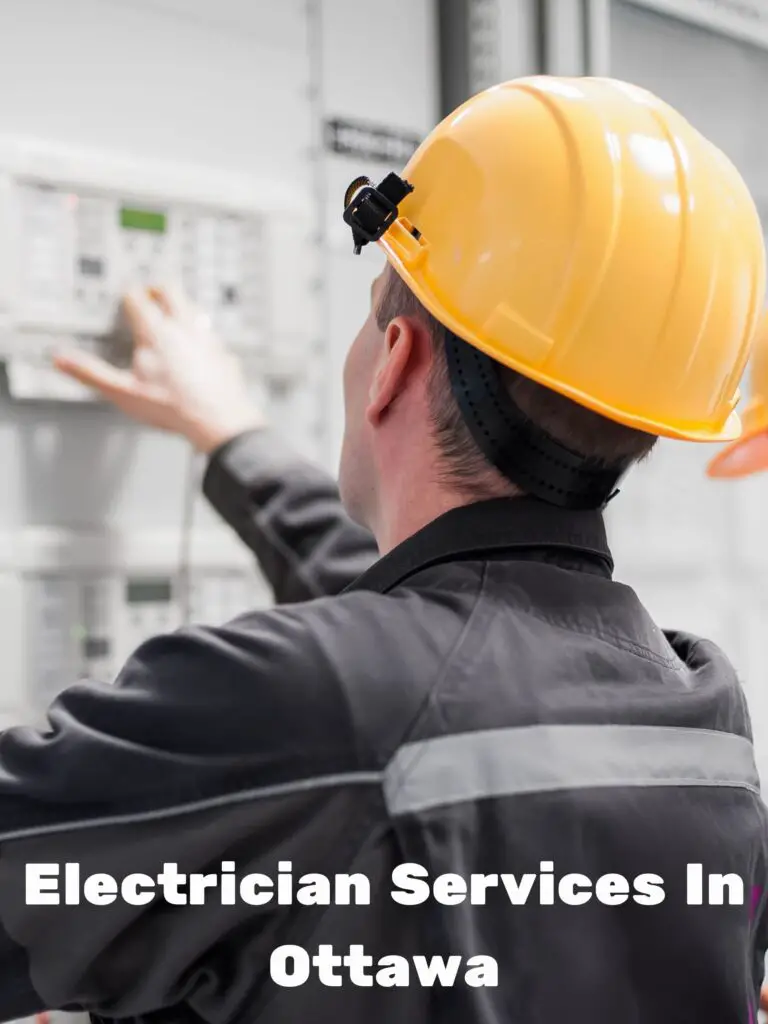 #1. Ottawa Electrical services
Among all the agencies we scrutinized, Ottawa Electrical services is hands down the most efficient and reliable. Ottawa Electrician is catering to a wide range of electric service requirements in and around Ottawa for 15 years. What separates them from the rest is the clear division of expertise they have. They have a dedicated team solely focused on residential electrical needs. They offer various home installation services like house calls, Rewires, Pot Lights, Aluminum wiring, Electrical panels, Upgrades and Renovations. Plus, they have a licensed commercial team that focuses on completing projects quickly and within budget. They provide services such as lighting retrofits, Offices, Garages, Control Systems, and Fire alarms.
Ottawa Electrical services is a customer-centric firm. They follow a policy of transparent pricing so that customers are well-aware of the costs. They also provide free quoting and give a 2-year warranty on all materials and labour.
Learn safety not by accident but by choice. This statement is valid in all aspects but more about electricity. Lapses in electric safety can be fatal and take up someone's life as well. Hence, it is pertinent to choose a person or an agency that is highly experienced and adequately equipped with all the necessary skills and knowledge for electrician services.
Finding an electrician is a daunting task. Although the market is filled with numerous agencies and service providers, zeroing down on the most reliable and trustworthy service provider is hectic. If you are looking for experienced, efficient and dependable electricians in Ottawa, worry no more as we help you find the best ones that cater to your demands. Here we have handpicked the best and the most effective electrician service providers in Ottawa by scrutinizing various parameters. We have dived deep to understand the quality of services offered, past experiences, customer reviews, employee knowledge and skills and pricing to ensure you get to pick from only the best options! So go ahead and skim through this list of best electricians in Ottawa to find the best electrician services for your demands.
#2. Mike Fuller Electric Ltd
The fact that this agency is providing electric services for the last 30 years is in itself a testament to its quality and reliability. Mike Fuller Ltd is a family owned and operated electrical contractor. They specialize in rewiring older homes, residential service calls, outdoor lighting, and all home upgrades.  Their services also include service panel upgrades, and they also undertake work such as replacing knob and tube wiring.
Mike Fuller Electric Ltd undertakes works for residential as well as commercial needs and serve customers and projects of all sizes. Their motto is to put 100% effort into every project they take on, and they also offer a 1-year warranty on all their services and the products they use.
#3. Wes Electric
WES Electric was established in 1996 and since then is offering full services to handle a variety of electrical power distribution needs of customers. They have expertise in diagnosing electrical problems and offering a plethora of solutions to address the issues. They are a "one-stop" electrical solutions provider offering access to the industry's biggest inventory of low- and medium-voltage apparatus and parts. They also have services like on-site service and comprehensive shop repair, remanufacturing, and life-extension capabilities.
Western Electrical Services are armed with industry leading certifications like Full Member of PEARL (Professional Electrical Apparatus Recyclers League). These certifications ensure that all the services offered by them are of the highest level of quality and technical proficiency.