There's a bit of drama in Hollywood right now. Tom Cruise, the famous actor, wants his new movie 'Mission: Impossible—Dead Reckoning Part One' to be shown on more big screens. He's even asking movie theaters to do this instead of showing Christopher Nolan's new movie, 'Oppenheimer'. All of this happened after Cruise's 'Mission 7' lost its special three-week showing time on IMAX screens to 'Oppenheimer' according to puck.news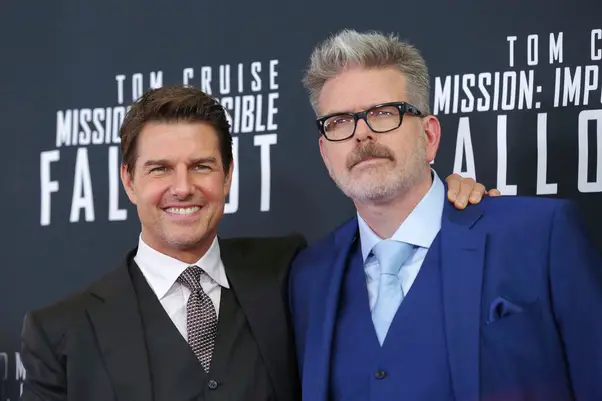 People who know about the situation have said that Cruise isn't happy about this. He had managed to get 'Mission 7' shown on most IMAX screens for its opening week, starting on July 12, 2023. But then 'Oppenheimer', which is coming out on July 21, booked all the IMAX screens in North America and other places for three full weeks. This means 'Mission 7' is getting pushed out.
Christopher Nolan, who made famous movies like 'Inception' and 'Dunkirk', loves using IMAX for his movies. He filmed 'Oppenheimer' completely with special IMAX cameras. Universal, the company that's releasing 'Oppenheimer', had planned to put it on IMAX screens in late July 2021. This was before 'Mission 7' had its release date set in early 2022, after being delayed four times because of Covid.
Adding another layer to the story, Nolan moved to Universal after leaving Warner Bros. He was unhappy because Warner Bros decided to release all their movies on HBOMAX and in theaters at the same time during the Covid year. The move was a bit messy because they didn't tell some of the filmmakers about it.
Cruise has furiously showed the film to exhibitors to convince them to switch from 'Barbie' & 'Oppenheimer'.
Cruise's last big movie, 'Top Gun: Maverick', made a lot of money in IMAX theaters – $110 million out of a total of $1.49 billion worldwide. So, it's no surprise that Cruise wants the best screens for 'Mission 7', which is expected to make more money overall than 'Oppenheimer'.
Now, Cruise is trying to convince movie theaters to give up their big screens or even change their movie schedules for the good of everyone who makes and watches movies. This includes movies like 'Oppenheimer' and 'Barbie', which is another movie coming out on July 21 to compete with 'Oppenheimer'. But it's not clear if the other studios will listen to Cruise and do what he's asking​