It can be said with certainty that technology is advancing faster than society. So, we are constantly trying to catch up with it. Every day we come across various new things and nowadays cancel culture is a big topic of discussion.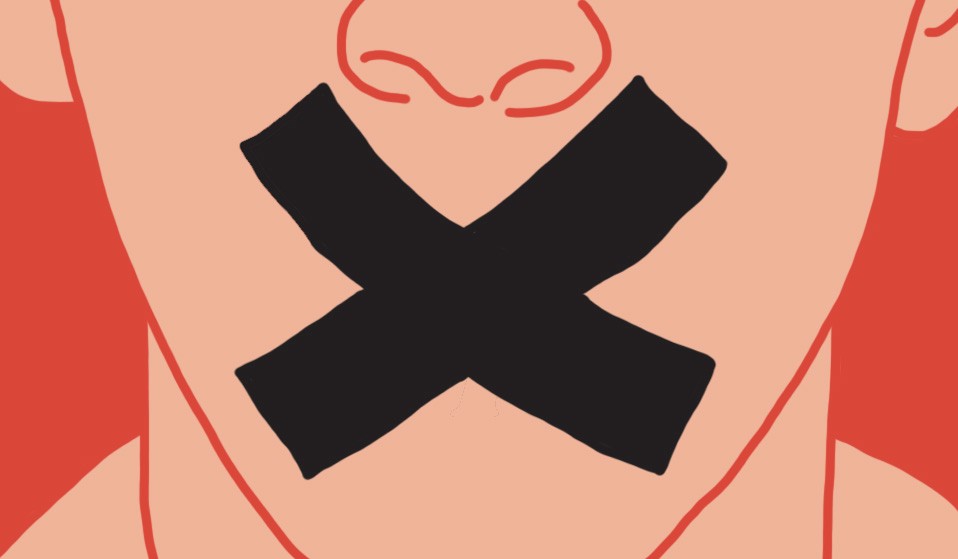 Right now, the topic that everyone is buzzing about and which holds the most controversy is the cancel culture.
There is a great debate about whether this "cancel culture" brings more harm than good. And, the bigger question that arises from this is did we actually become too sensitive?
The answer is not that simple. There are three things that we need to consider, and keep in mind when answering this question:
Do we know the truth?

Are we just signaling virtue?

Is there a wider context?
First, we should all remember that back in the day, there was not much room to "be sensitive". Because usually people who had the guts to say something either ended up punished or killed. 
How Did We Get Here?
Back in the day, the division of society was very clear between people with power and those who follow them. With that being said, the authorities did not care when someone opposed them because it was known that disobedience would, in most cases, end quickly.
Fast-forward to today, where almost everyone has a mobile phone in their possession and thus has a voice. Similar to gaming or gambling, people need real live playing experience to ensure that they are making the correct judgment. Without it, it is just a shot in the dark.
But, everyone has a variety of ways and platforms on which they can express their feelings and thoughts. In terms of freedom of speech and opinion, we have made a lot of progress as a society. But, it seems that we have yet to figure out how to take criticism without whining. 
Finally, we must always keep in mind the future. And, we should ask ourselves in what state we leave the world for generations to come? While it is easy to take up your new Iphone and start tweeting to cancel the next big thing, that might not be the best course of action.
The Hype around Cancel Culture and How Did All Began?
For those who, by some miracle, are not familiar with cancel culture, let me break it down for you. The call-out culture aka cancel culture came from the idea of calling out the celebrities for their problematic behavior, actions, or statements. 
The cancel culture has spread so much that now all people are held accountable for their actions, not just celebrities. 
The idea as it stands is good in its core and comes from well-meaning intentions. There are cases where people have managed to achieve a lot of good with it. 
From the fact that celebrities are responsible for their bad actions to the fact that on no grounds is it ever okay to discriminate against a human on their gender, skin color, and race. 
Somewhere along the way we veered off course and set out to deal with marginal things. As with all other things, we tend to go from one extreme to another. The situation has changed from calling out serious harm to trying to cancel Karate Kid spinoffs because of the race of the cast.
From the struggle for women's rights, we have come to the point that there is a group of people who want to change the universal name for women because it contains men in the world itself. 
Or that now anyone has the right to feel and declare as he wishes. So one day someone can identify as a woman, the next day as a man, and the day after that as a penguin. 
Dealing with those kinds of marginal things diverts attention from really serious things and problems we should work on. 
The Advantages and Downsides of Cancel Culture 
Cancel culture has really improved a lot of things in society that should have been dealt with a long time ago. It represents a voice for less powerful people and in a way a tactic in the movement that changes society for the better. 
Not only that cancel culture reduces the social status of people who have committed some kind of moral violation, but it also allows people to seek accountability when the justice system fails to do so. 
On the other hand, the problem with cancel culture lies in the fact that it can be very toxic and harsh. Nowadays people tend to find any reason to cancel a person even without a legitimate reason for it. 
Also, there is an unwritten rule where all celebrities must be perfect. And, sometimes, they are being attacked for things in which we ourselves make mistakes, therefore that makes us hypocrites. 
Unfortunately, it can be said that being unproblematic outweighs the need for growth. 
Should We Cancel the Cancel Culture?
Simply put, no, we should not cancel the cancel culture. This movement has done a lot of good things and it has the potential to continue doing so. 
What we should all be doing is helping each other grow and learn. And, when someone sins, we need to give them space and time to change and correct their bad deeds. 
We can help by providing pre-verified and accurate resources and information on what they are doing wrong and why it is wrong. 
We should always keep in mind that nobody is perfect and that's totally normal. At the end of the day, that's what makes us human.