The Loss of a Legend: The Iron Sheik Passes Away
The world of professional wrestling is mourning the loss of one of its greatest icons, The Iron Sheik, former World Heavyweight Champion and WWE Hall of Famer, who passed away at the age of 81. Heartattack is the cause of the Death
https://twitter.com/the_ironsheik/status/1666462933604265990?s=20
Early Life and Introduction to Wrestling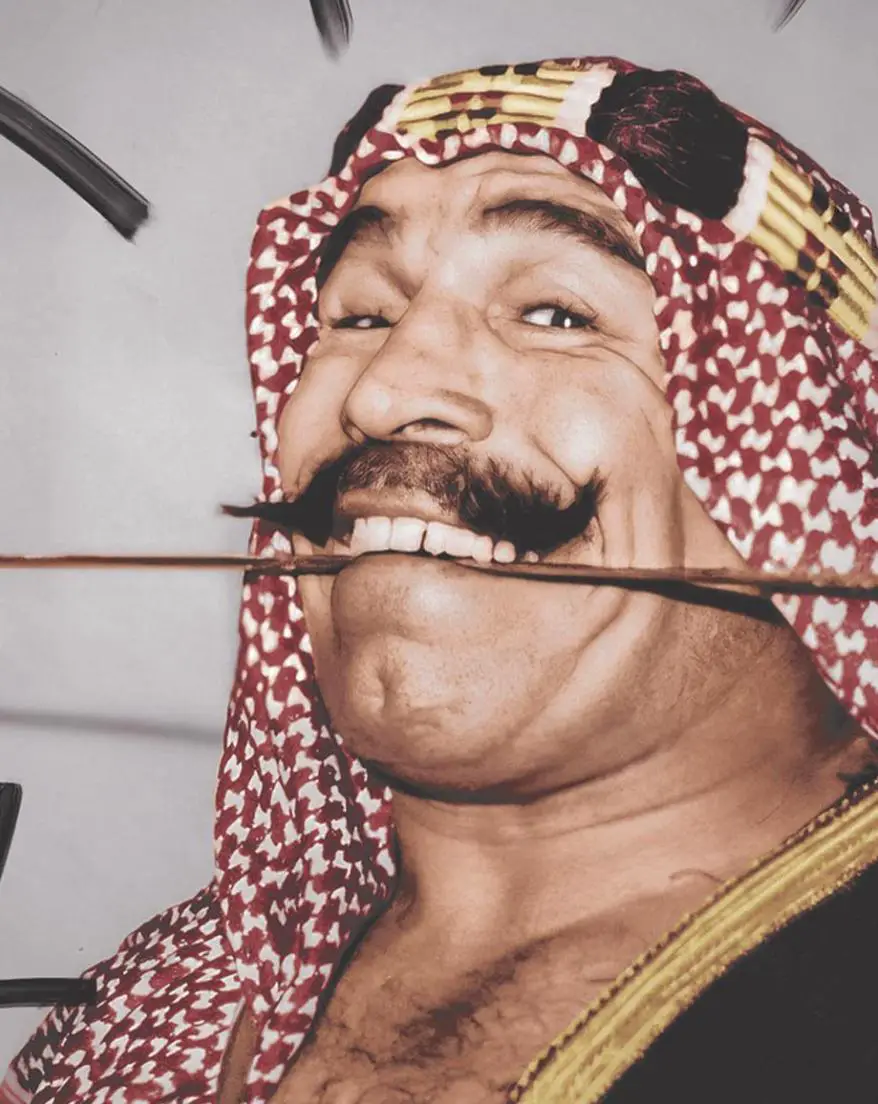 Born as Hossein Khosrow Ali Vaziri in Iran in 1942, The Iron Sheik showed an early passion for wrestling. He pursued amateur wrestling and later served as an assistant coach for the U.S. Olympic wrestling team. His impressive skills on the mat did not go unnoticed, catching the attention of legendary wrestler and promoter Verne Gagne, who gave him his start in professional wrestling.
The Rise of The Iron Sheik
He adopted the persona of The Iron Sheik during his first tenure in the WWE in 1979-80, where he had notable matches with Bob Backlund and Bruno Sammartino. After spending some years in other promotions, he returned to the WWF in 1983, where he made history by defeating Bob Backlund for the WWF World Heavyweight Championship, becoming the first and only Iranian to ever hold that title. The mid-80s saw him reach his peak level of fame, where he and Nikolai Volkoff formed a successful tag team, clinching the tag team championship.
The Iron Sheik Beyond the Ring
The Iron Sheik's full-time wrestling career ended in 1992, but he continued to make appearances in various wrestling companies into the 21st century. His last match took place in a 2008 episode of Raw. Beyond his in-ring career, The Iron Sheik was known for his larger-than-life persona on social media. His Twitter feed, full of humor, combative comments, and profanity, became a beloved part of his public persona in the latter years of his life.
The Iron Sheik: A Family Man
Outside of his wrestling and social media fame, The Iron Sheik was a devoted family man. He is survived by his wife of 47 years, Caryl, his children Tanya, Nikki, Marissa, and son-in-law Eddie, as well as five grandchildren.
A Legacy That Endures
The Iron Sheik's passing was announced by his family who shared a heartfelt statement, saying, "It is with great sadness that we share the news of the passing of The Iron Sheik, but we also take solace in knowing that he departed this world peacefully, leaving behind a legacy that will endure for generations to come". A true legend in the world of professional wrestling, The Iron Sheik leaves behind a legacy that will continue to inspire and entertain generations to come.