Fantasia and Colman Domingo Honor Louis Gossett Jr. on his Last Day on Set of 'The Color Purple'
The highly anticipated film adaptation of 'The Color Purple' musical has officially wrapped up filming, with a star-studded cast that includes Fantasia as Celie and Colman Domingo as Mister. As the cast and crew celebrated their final day on set, they took time to pay tribute to the legendary actor Louis Gossett Jr., who portrayed Ol' Mister in the upcoming movie.
Fantasia & Colman Domingo (Celie & Mister) tribute to Louis Gossett Jr. on his last day on set filming #TheColorPurple pic.twitter.com/gzIM53OuXu

— Fantasia News Daily (@fantasia_daily) April 18, 2023
Gossett Jr., an Academy Award-winning actor, is best known for his roles in movies such as "An Officer and a Gentleman" and "Roots". In 'The Color Purple,' he brings his talents to the role of Ol' Mister, providing a powerful performance alongside the talented ensemble cast.
On their last day of filming, both Fantasia and Colman Domingo took to Instagram to express their gratitude for the opportunity to work with Gossett Jr., praising his dedication and talent. In their emotional posts, they shared their admiration and appreciation for the legendary actor, highlighting his lasting impact on the film and their personal experiences.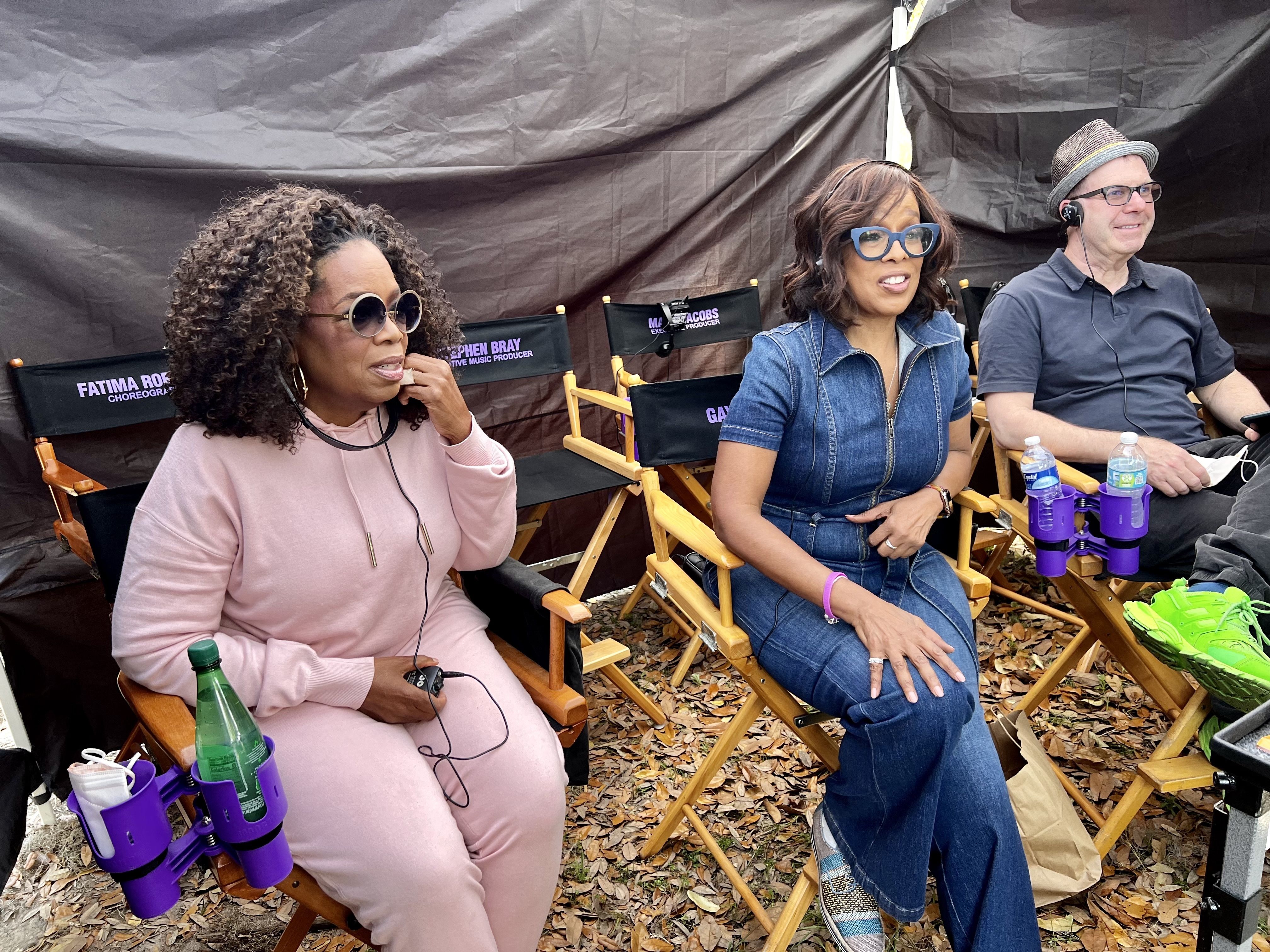 The upcoming film, set to be released on December 25, 2023, is a collaborative effort between Oprah Winfrey, Steven Spielberg, Quincy Jones, and Scott Sanders. The movie is based on the 2005 Broadway musical adaptation of Alice Walker's seminal novel, first published in 1983. Directed by Blitz Bazawule, the film also stars Taraji P. Henson, H.E.R., Jon Batiste, Danielle Brooks, and Halle Bailey, among others.
As the release date approaches, fans can look forward to a powerful, emotional, and transformative cinematic experience. With the heartfelt messages from Fantasia and Colman Domingo honoring Louis Gossett Jr., it's clear that the cast and crew have forged a strong bond while working together, which is sure to translate into a moving and memorable film.
When is The Color Purple Releasing?
The film adaptation of "The Color Purple" musical has been slated for release on December 20, 2023 by Warner Bros. Pictures. However, according to a recent update by Deadline, the film has shifted its release date and will now premiere on Christmas Day, December 25, 2023