It's that time of year where we daydream about summer weather and the Ottawa Bluesfest lineup, while in the middle of another snowy winter in the Nation's Capital.
Unlike most years, a few headliners have already been announced with Eric Church joining the already announced Backstreet Boys as the first confirmed headliners for the 25th-anniversary of Bluesfest, which takes place at LeBreton Flats Park on the grounds of the Canadian War Museum from July 4 to July 14, 2019.
In an Ottawa Sun article, Mark Monahan, Bluesfest's executive director, said festivals face pressure every year to secure earlier bookings. While the 2018 festival poster was already out this time last year, there seems to be increased pressure from festival-goers for this lineup to not be good but great.
There have been absolutely zero hints in regards to who could be coming to Ottawa this summer, but I'll break down who I think have a decent shot at joining this year's special anniversary lineup.
Before we get started, let's review the equation that's used by the festival programmers to solve for x (headliners):

James Blake

James Blake could possibly be one of the hottest acts to book in 2019, fresh off a hit single with Travis Scott and the release of his very own album, Assume Form. Although Blake is currently on tour, with a stop in Toronto on February 27, he has a relatively free schedule in July that could allow him to stop in Canada again for a few shows this summer.
Jennifer Lopez
Jenny from the block is hitting the road this summer with a 24-city North American tour, which kicks off June 7th. If you take a look at the tour schedule, the dates fit perfectly to potentially include a stop in Ottawa. Here's hoping her boyfriend and #1 cheerleader, Alex Rodriguez, joins her on tour so we can get more GIF-worthy moments to cherish for years to come.
Alex Rodrgiuez backstage at the 2019 RBC Ottawa Bluesfest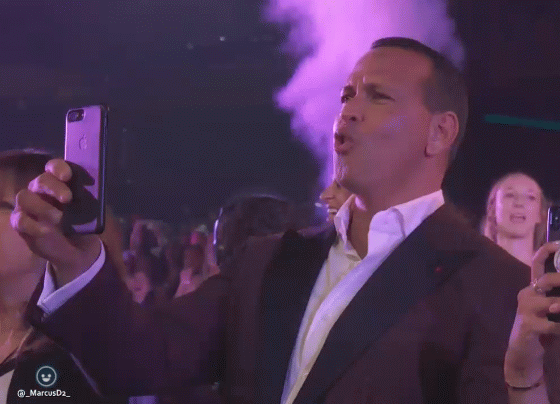 July 7 — Toronto, ON @ Scotiabank Arena
**July 8/9th – RBC Ottawa Bluesfest?**
July 10 — Montreal, QC @ Centre Bell
July 12 — New York, NY @ Madison Square Garden
**July 14 – RBC Ottawa Bluesfest?**
July 16 — Mansfield, MA @ Xfinity Center
The Who
Who are you? Who, who, who, who?
There are four names always near the top of the list of all time great Rock 'n' Roll bands: The Beatles, The Rolling Stones, Led Zeppelin and The Who. While millennials just know them as the band that plays the intro music to CSI: Miami, The Who are one of the most popular and influential bands of the 1960s/1970s that started the rock opera. They're playing in Toronto on June 1st and have a lengthy hiatus until July 6th where they will be playing at Wembley Stadium in London, England. While this is a long shot, Bluesfest has been known to surprise us in the past. After all, this is the 25th year anniversary!
Billie Eilish
Fresh off of a breakout year in 2017, Billie Eilish seems to be popping up on festival posters all across North America. With her tour schedule already out, there's a decent break in her schedule (June 24 to July 8th). It's not too hard to fly into the Nation's Capital, no?
Charlotte Cardin
As one of my favourite artists in the music industry, I'll continue to put Charlotte Cardin on these rumour lists until Bluesfest finally books her.
Lawn sign spotted in Kanata, Ontario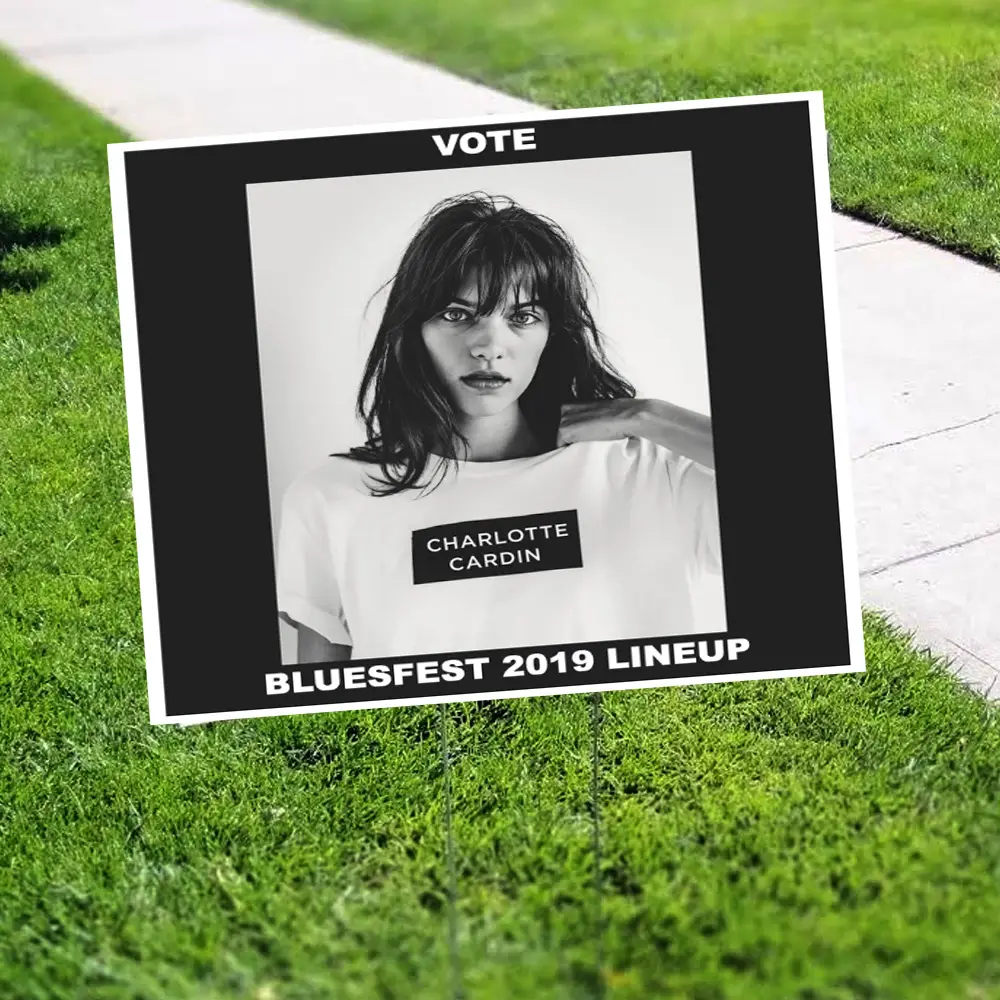 When Cardin ends up going mainstream, you'll hopefully be able to tell your friends you first saw her at the 2019 Ottawa Bluesfest. This Canadian artist continues to impress, and is bound to be the next big female artist to come out of Montreal since, dare I say it, Céline Dion?
Nickleback
For more than a decade, Nickelback is undeniably known as the band that people love to hate. Whether you love them, hate them, or have no opinion, they look like locks to play at this year's Ottawa Bluesfest as dates are already set for them to headline the Roxodus festival in Edevenvale, Ontario on July 13th. Look for Lynard Skynard to follow suit, who also will be headlining Roxodus during this timeframe.
Ariana Grande
Don't get me wrong, Ariana Grande is the biggest pop superstar in the world right now. The odds of her coming to this year's Bluesfest are slim to none. With that being said, there is a break in her schedule that could allow her to come to Ottawa. Crazier things have happened!
I wouldn't get your hopes up for this one, but I have a sneaking suspicion that whoever is this year's top headliner, will be a big name.
Kids See Ghosts
Political opinions aside, Kanye West playing at the 2015 Ottawa Bluesfest was a spectacle like none other, and drew one of the biggest crowds in festival history.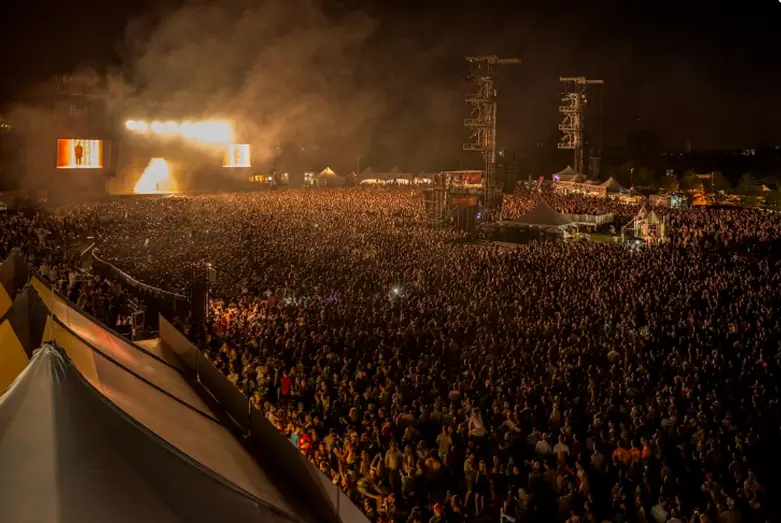 While the Kids See Ghosts duo of Kanye West and Kid Cudi have no schedule tour dates for 2019, a mysterious page arose on Ticketmaster late last year that hinted at a possible tour.

Again, a long shot, but Kanye appearing at Bluesfest a couple a years ago was something that nobody saw coming. If festival programmers want this year to be really special, booking Kids See Ghosts would not even make this year's festival great—it would make it iconic.