PointsBet recently announced that its Canadian subsidiary, PointsBet Canada division has now become the exclusive sports betting partner of two premiere ice hockey sites. The two sites are the Nation Network and Dailyfaceoff.com. 
The terms of the agreement dictate that PointsBet will have a clear presence on Dailyfaceoff.com, as well as on The Nation Network. The deal also mandates that PointsBet will be present in all of The Nation Network's several affiliated sites. 
Dailyfaceoff.com is a website that contains fantasy sports statistics and other data of key interest to sports bettors. Focusing on the Canadian market, the website also publishes opinion pieces, news, analysis, and inside information, as well as insights and advice from sports betting pros. Dailyfaceoff.com has around 1.5 million monthly users, with over 500 million page views generated since its humble beginnings.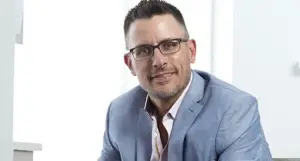 Pointsbet CEO
One of the website's biggest draws is Senior Hockey Reporter Frank Seravalli, also famous for being the host of the wildly popular DFO Rundown podcast.
The Nation Network is a network comprised of 12 different websites, all of which focus on either the National Basketball Association (NBA), the National Hockey League (NHL), or Major League Baseball (MLB). Like Dailyfaceoff.com, The Nation Network is a Canada-facing website that contains news, tips, strategies, and analysis geared toward fantasy sports aficionados. It also offers videos, podcasts, and blogs.
There are over five million users on The Nation Network. Its flagship website Oilersnation.com was founded in 2007. With over a billion page views since its start, The Nation Network has one of the most passionate fans in fantasy sports. Much of its content comes from writers who started as fans, lending its articles and analysis an air of authenticity that cannot be found elsewhere.
The partnership between these two websites and PointsBet means that users from either website will be able to access analysis and odds from PointsBet's renowned crew of analysts and experts. They will also have access to PointsBet tools that can help carve out strategic edges to eke out a victory in their fantasy leagues. 
While sports betting continues to grow rapidly in Canada, there is also a surge in the number of online casino players. Canadian players looking for safe and reliable online casinos should check out NodepositExplorer.com  
Authenticity is a Key Value for all Parties
Nic Sulsky, the chief commercial officer (CCO) for PointsBet Canada, expressed his joy at inking the deal with both websites. According to Sulsky, PointsBet Canada has been attempting to enter the Canadian market for a long time. By partnering with The Nation Network and Dailyfaceoff.com, Sulsky said, they will be able to tap into a loyal network of dedicated fans eager to get the best fantasy sports information they can find. 
Sulsky also noted that both websites have fiercely original and authentic brands, which comes across in their content. He believes that PointsBet's consumer-first approach will be an excellent fit into the milieu. 
Jay Downton, the co-founder and chief executive of The Nation Network as well as Dailyfaceoff.com, echoed these sentiments. Downton called PointsBet as its ideal partner, adding that he was confident that the sports betting operator understands the community better than most others. 
According to Downton, what separates both websites from their sea of competitors is their authentic, fan-driven nature. He said that both websites are "built by fans for fans" and they place their users above all else. 
Downton believes that the partnership will not only enhance their services and deliver ever more compelling content to their readers, but also help grow the communities they have been shaping since the websites' inception. 
The link-up opens up a vast array of opportunities for PointsBet Canada, which believes that it can replicate its widespread success elsewhere in Canada.
PointsBet has a significant presence in the United States and Australia. The company has headquarters in Melbourne, Denver, and now, Toronto. 
The company was founded in Australia but quickly expanded to other territories as the legal sports betting market grew. What attracts punters to PointsBet is its extremely low barrier to entry: anyone can load up the PointsBet app on their mobile device—whether Android or iOS—and have no problem finding their way around. 
Deal Comes after Legalization of Single-Event Sports Betting
The blockbuster deal between PointsBet Canada and The Nation Network and Dailyfaceoff.com was struck at the heels of the landmark decision to legalize single-event sports betting.
For the first time, Canadian punters will now be able to bet legally on single sports events. 
Bill C-218 was passed in late August 2021. It struck down paragraph 207(4)(b) of Canada's Criminal Code, which mandated that punters could bet only on a set of at least three games. 
Also referred to as the Safe and Regulated Sports Betting Act, Bill C-218 made its way back to the Canadian Parliament in November of 2020. It was passed unanimously through the Senate in June 2021 and received a Royal Assent just one week later. 
The Ontario Lottery and Gaming Corporation (OLGC) began accepting single-event bets in late August 2021 through its online platform Proline+.
The British Colombia Lottery Corporation (BCLC) also started offering single-event bets on sports, racing, and fighting through its PlayNow.com online platform during that time.