Top Plastic Surgeons In Quebec City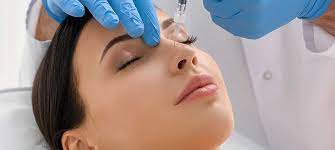 In modern times, technological developments are evident in every field including medicine across the world. Quebec city has witnessed significant growth when it comes to plastic surgery and cosmetic surgery. The number of professionals has also proliferated over the decades, however, people in Quebec are constantly struggling to find the appropriate plastic surgeons who are not just committed to their profession but also adept at conducting several surgeons as per the patient's requirements. But do not fret. Here's a list of the best plastic surgeons in Quebec city curated considering certain parameters such as experience, record, knowledge, and reviews:
Dr Frederic Arsenault- 
Dr. Frederic Arsenault is one of the sought-after plastic surgeons in Quebec city. He holds a Doctorate in Medicine from Laval Univerisity. Later, he specialized in plastic surgery at the University of Montreal. Arsenault underwent extensive training in reconstructive microsurgery and facial surgery at Vancouver's UBC University. He now shares his valuable knowledge with young professionals as a clinical lecturer in plastic surgery at Laval University. He primarily focuses on facial plastic surgery while creating a friendly relationship with patients. Dr. Frederic offers effective solutions considering the patient's immediate needs. 
Specialty:
Breast Lift, Reduction, Mammal Augmentation, Asymmetry Cure and Reconstruction, Prosthetic Lift, Inverted Nipples, Abdominoplasty, Contour Surgery, Liposuction, Gynecomastia, Scar Revision, Labiaplasty, Face Lift, Eyelid Surgery, Protruding Ears & Lobules Ripped Ears
Location:
Address: 1270 Avenue William, Quebec G1S 4G1
Phone: (418)6227000
Website: https://fredericarsenault.com/
Review: "I was operated on by Dr. Arsenault for breast reduction. I had considered this surgery for a long time but had always postponed the consultation because it stressed me too much. He took the time to explain the procedure to me in detail, so I took the plunge towards surgery. The result is extraordinary and well beyond my expectations. My only regret is that I didn't do it sooner!" – Lucie
Dr. James Lee
Dr. James Lee is a member of the Royal College of Physicians and Surgeons of Member. He holds a bachelor's in engineering degree from McGill University and a minor from Desautels Faculty of Management. Lee then pursued a medical degree from the same University. He underwent additional 5-year training in plastic surgery and reconstructive surgery at McGill University Health Centre. At present, he is inculcating essential values and skills to young students and scholars by serving as a clinical lecturer at McGill University. James is also the receipt of a host of accolades including the Dr. Benjamin Shore Prize for the Canadian Plastic Surgery Exam. He has fully dedicated himself to the profession and ensures utmost care and safety to every patient. 
Specialty:
Breast Augmentation, breast lift, breast reduction, thigh lift, arm lift, mommy makeover, liposuction, tummy tuck, eyelid surgery, facelift, rhinoplasty. 
Location
Address: 2540 Boulevard Daniel-Johnson #905, Laval, QC H7T 2S3
Phone:(514) 664-2076
Website: https://jamesleeplasticsurgery.com/
Review: "I went to see Dr. James Lee for botox and lip injections. It was my first time getting botox so I had nothing to compare it to. I've had my lips done before but they needed to be corrected. I can honestly tell you they were both practically pain-free. Compared to the lip infections I've had in the past, this was by far less painful and a much better experience."- Daniel
Ronald G Zelt
Ronald G Zelt is a graduate of McGill University medical school. He has then undergone a training program at McGill University. Finished two fellowship programs in Melbourne, Australia, and Los Angeles respectively. He is associated with the Royal College of Physicians and Surgeons of Canada. Ronald entered the practicing side of the profession in 1992 and since then, has served a host of patients across the city and beyond. Appointed at CIUSSS, as a division head in plastic surgery, Ronald G Zelt uses his knowledge and experience in designing and implementing advanced and innovative procedures and techniques of treatment. His specialization includes breast augmentation, breast reduction, breast reduction, and body contouring. 
Specialty: 
Breast augmentation, breast reduction, breast lift, breast revision, inverted nipples, male breast reduction, arm lift, thigh lift, tummy tuck, mommy makeover, liposuction, eyelid surgery, male botox. 
Location
Address: 100 Chemin Rockland, Suite 124, Ville Mont-Royal, QC, H3P 2V9
Phone: 5149333449
Website: https://www.rgzelt.com/
Review: "I had a breast reduction covered by RAMQ performed by Dr. Zelt a month ago, I had a breast reduction covered by RAMQ performed by Dr. Zelt a month ago, and the results are phenomenal! Smaller size, uplifted and the scars are barely visible. I'm very anxious in hospitals, but he made me feel very relaxed and at ease. I chose Dr. Zelt for my reduction. Two thumbs up!"- William Jones
Hope you found the information useful. For more such detailed blogs. We are updating this space every day for our readers.