Online Gaming: The Definitive Guide [2021 Update]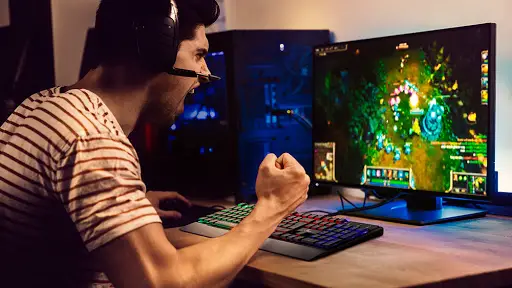 You have reached the complete guide to playing online games in 2021.
Do you want to take your gaming skills to the next level and learn the exact process that will help you become a professional gamer?
Then you'll love the actionable strategies in our gaming guide.
Let's get started.
The benefits of playing online games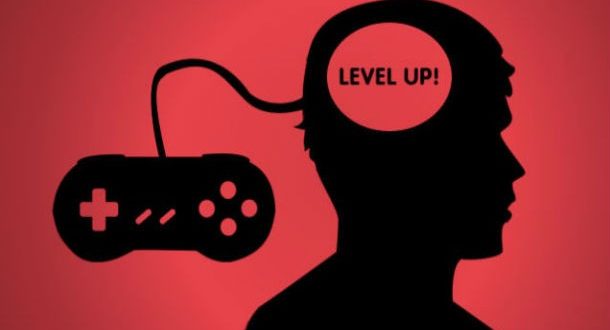 Thanks to negative media, online gaming is widely regarded as a waste of time.
That's wrong.
Scientific research shows that the opposite is true. Online gaming is a social activity that encourages the development of teamwork and problem-solving.  
Let's explore the cognitive benefits that you will gain from playing online video games:
Memory boost

Some video games like League of Legends have up to 130 playable champions, each with four spells and hundreds of items that can enhance their abilities. That accounts for over a million possible combinations that you need to understand for a successful gaming journey.
Improve social skills
Teamwork is the key to success in team-based video games. Since the games are played online, most of them offer in-game chat and voice chat, enabling easier player coordination and adding a social element.
Based on our experience, the better you're able to coordinate with your team, the higher the chances you will find a winning strategy. Also, suppose you're "pre-made" with some of your teammates. In that case, you have an obvious advantage against solo players, especially if you've been playing together for a while.
Develop your creative thinking
Video games are great at storytelling. The universe of a game, its characters and the lore create a magical realm where you can spend time having fun and discovering exciting adventures. If books can boost your creativity, so do video games. 
Problem-solving skills
Most online video games require you to achieve a goal by overcoming challenging obstacles or strategically defeating your enemies.  The best gamers in the world can quickly solve problems and find a way to lead their team to victory. You could say that gaming is similar to math in terms of enhancing your problem-solving abilities.
Multi-tasking 
With so many micro-events happening in gaming, you need the ability to focus on multiple things simultaneously. 
For example, if you want to be successful with FPS games like CS: GO, you need to listen if the enemies are approaching, check if the bomb was planted, hide and aim well, all at the same time.
Hand-to-eye coordination
Hand-to-eye coordination is a crucial ability for professional gamers. They even have a special device that tracks their eye movement and compares it to where the mouse is pointing.
Essentially, the more coordinated you are in online games, the easier it will be for you to react if an enemy suddenly ambushes you. Playing video games will help you improve your spatial awareness and reaction time.
Types of games you can play online
The online gaming industry is enormous.
There are thousands of video games available, and it's become increasingly challenging to choose one that you know you can truly enjoy. But which games are better and why?
We broke down the gaming market into six main categories to help you make a better decision:
MOBA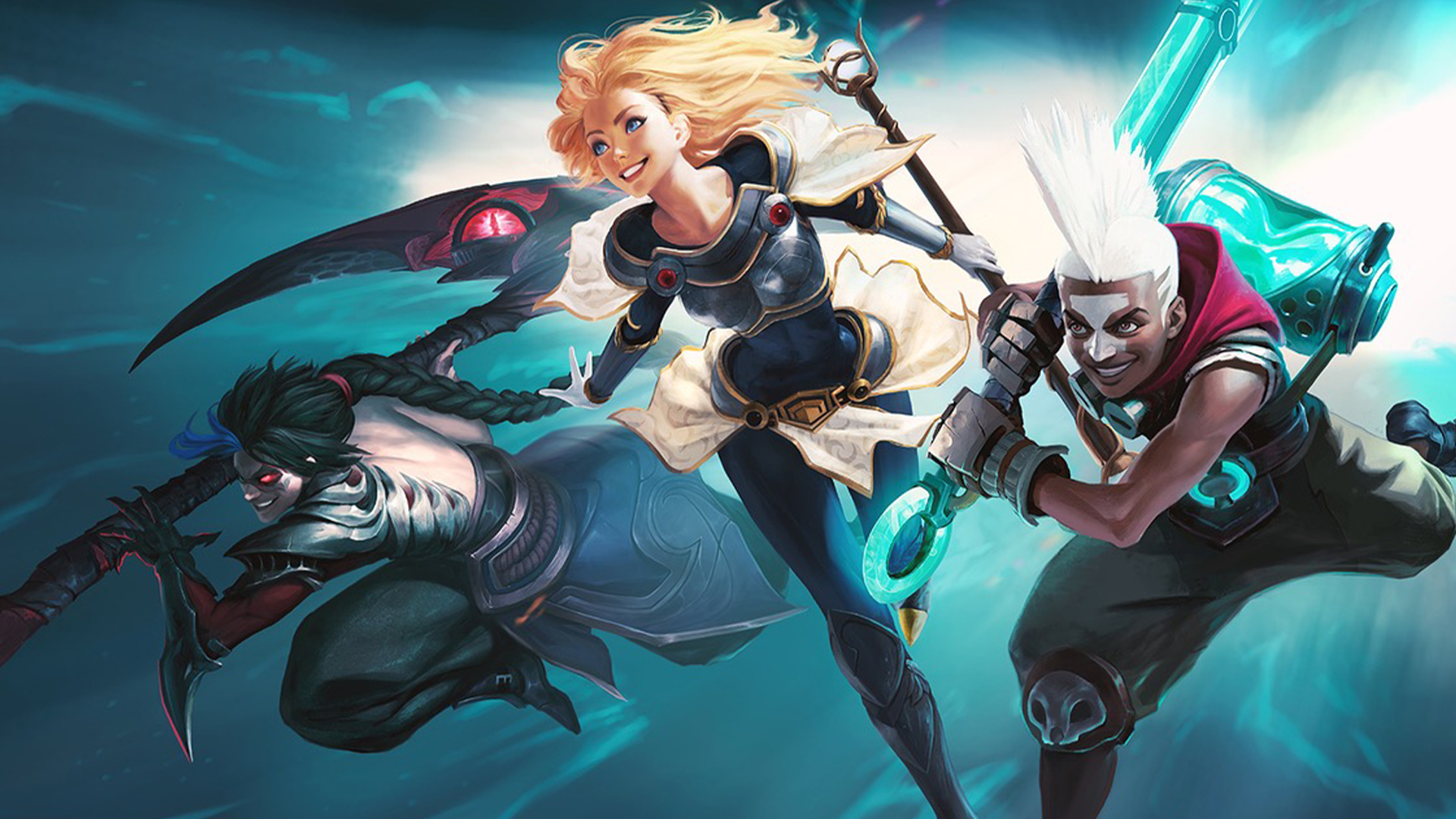 Multiplayer Online Battle Arena (MOBA) games are strategy games in which two teams of 5 people fight against each other on a predefined battleground. 
Each player controls a single character with unique abilities that fulfills a role and contribute to the team's winning strategy. Each team has turrets, inhibitors and a base. To win, you need to destroy all the structures before the enemy.
The most popular MOBAs are League of Legends, Dota 2 and Heroes of the Storm. The map is divided into four areas- mid lane, top lane, bottom lane and the jungle. Depending on your playstyle, you can choose to fulfill one of the following roles:
Mid laner

– Usually mages or assassins that deal magical damage but are vulnerable to ganks;

Top laner –

Fighters or tanks that are great at destroying structures and last longer in battle;

Carry –

long-range marksmen that are the main damage dealers and usually go in the bot lane;

Support –

responsible for protecting the carry and improving the team's vision with wards;

Jungler –

tank or assassin characters can quickly clear the neutral monsters and help the other lanes by ganking them.  
FPS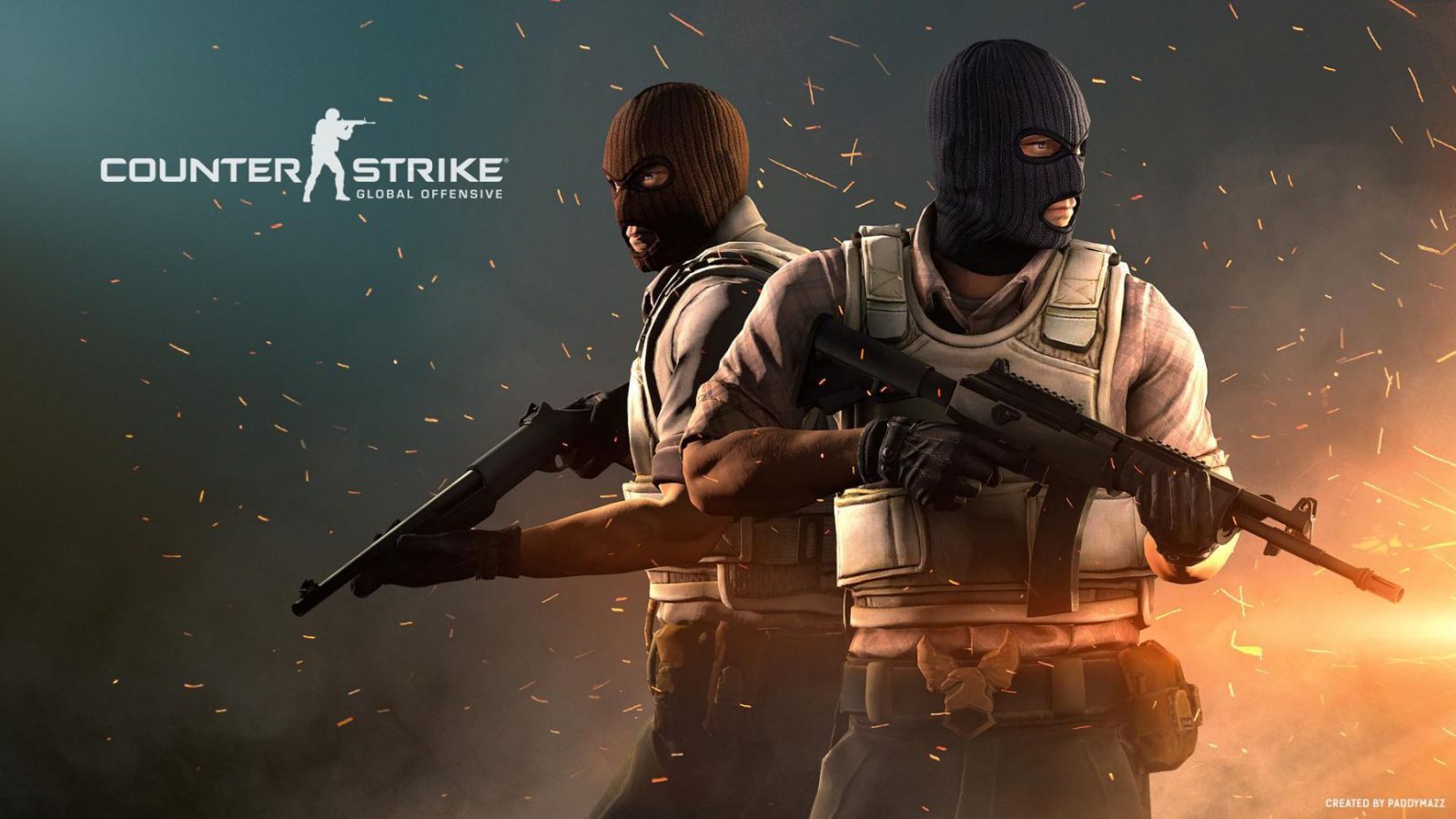 Online First Player Shooters (FPS) is a shooting game where you can see the action through your "character's eyes." Examples of FPS include CS: GO, Apex Legends, Fortnite and Call of Duty. 
Your goal is different from one game to another, but we found that the most common ones:
Team deathmatch –

two teams fight against each other until they reach the score goal, which can be achieved by killing more enemies than the opponents;

Bomb game –

the most common FPS mode, popularized by CS: GO. Essentially, one team plays the role of the terrorist, responsible for planting the bomb at the dedicated site, while the other is the counter-terrorist and needs to either kill all terrorist or defuse the bomb before it explodes;

Battle Royale –

100 players meet on a giant map, and the last one standing wins the match. You start the game empty-handed and need to loot weapons and armour that are found around the map. In general, battle royale games can be played solo or in teams of two or four players. 
MMORPG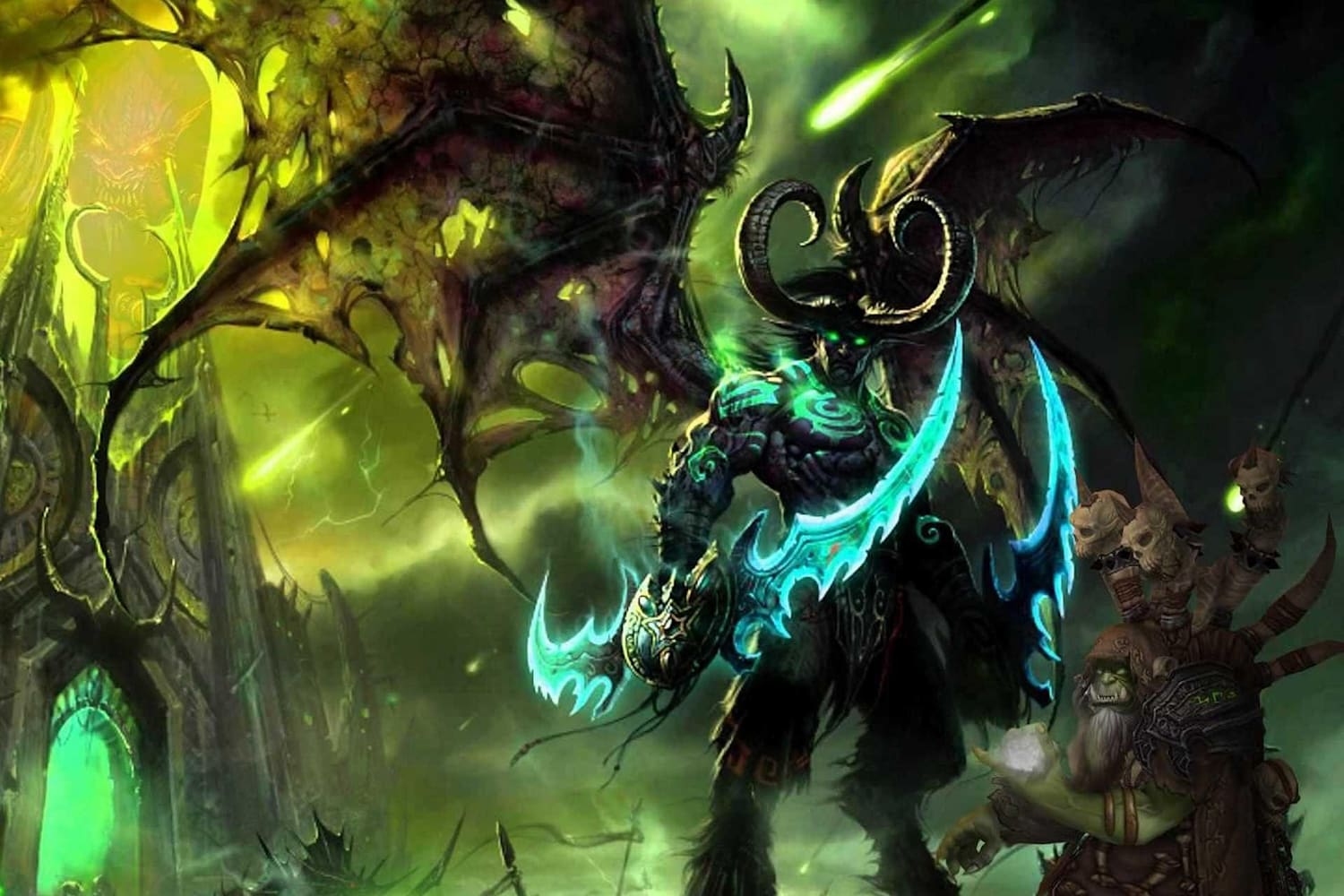 Massively multiplayer online role-playing games (MMORPG) are online video games that combine the classic role-playing genre with multiplayer. Games like World of Warcraft, Black Desert, Rune Scape or Guild Wars 2 fall into this category.
Generally situated in a fantasy or sci-fi world, MMORPGs are among the most complex online games available right now. You can explore thousands of areas, dozens of classes that you can play and millions of items you can collect.
The most popular game of all types is World of Warcraft. Created by Blizzard in 2004, this game is still played by millions of fans looking for a way to empower their character and defeat their enemies with ease, for a chance to collect better gear or unlock new regions that they can visit.
The learning curve for an MMORPG like WoW is insanely high, and becoming a great player can take years. To be a great player, you will need to level up your character, complete dungeons and raids to get unique gear and find a suitable skill tree to maximize your DPS (damage-per-second). 
That doesn't even scratch the surface of WoW's complexity, but you can explore it yourself if you're curious. Obviously, newer MMORPGs have way better graphics than World of Warcraft, but their mechanics are inspired by it.
We don't want to sound biased, but if you've ever played WoW, you know that there is no other MMORPG that can successfully emulate that feeling you get when you complete a 12-hour long instance defeat the other guild in a war. 
Collectible card games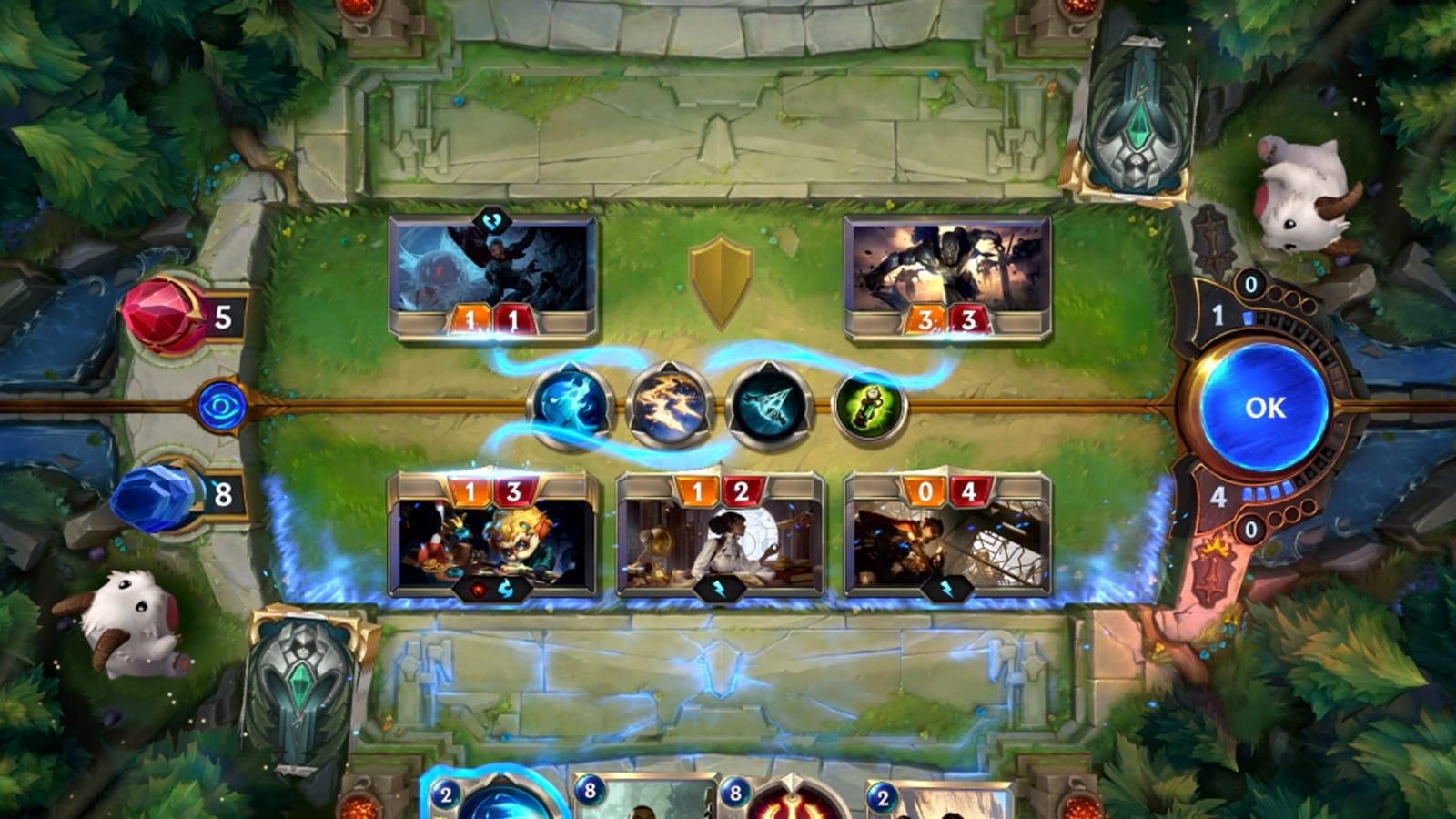 We recommend online collectible card games(CCG) for those who don't enjoy playing in teams. Inspired initially by Magic: The Gathering, CCGs have become a popular choice for many gamers out there. 
Right now, the best card games available are Hearthstone and Legends of Runeterra. Funny enough, both titles are inspired by the universes of WoW and LoL, which makes the game even more exciting if you've played the original game before.
When playing card games, you need to understand the following concepts:
Card collection – all the cards you get are added to your collection. You can use them to create a deck that you will take with you when joining a battle against an opponent. Ideally, you want to use a Meta deck (a deck with a better win rate than others). Still, you can also theorycraft

 your deck for some whacky experiences.

Card types and rarities –

not all cards are the same. In fact, depending on the game you're playing, you will find card types like minions, champions, spells and structures. Also, the cards have different rarities (common, rare, epic and legendary), which determine how often you will find them in packs.

Classes  –

based on the type of combat you enjoy, there are different classes you can choose from, each with different abilities and unique keywords on the cards.
Casino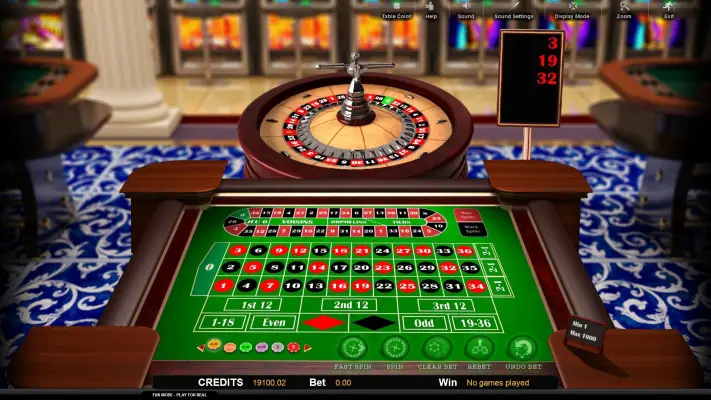 Online gaming is not limited to video games. Nowadays, you can join an online casino and enjoy an immersive gambling session directly from your mobile device. 
The great thing about gambling on the internet is that you don't need to waste time driving to the land-based casino. 
You could be wondering –, aren't online games worse than real ones?
Based on our experience, they're not that different anymore. Technology and graphics have evolved to the point where you can enjoy a real-life gaming experience by joining a live dealer session, which is played against a human dealer in real-time.
One of the primary advantages of playing online is that you can test the games in demo mode without having to deposit or even create an account with a casino. We recommend trying out free casino games that look very realistic before you decide. This way, you will ensure that game you chose is suitable for you without wagering any real money.
Tips to responsible online gaming
Video games can be addictive. Thus, before you embark on your online gaming journey, it's essential to know how to play responsibly. 
The following tips will guide you in the right direction with online gaming:
Choose an appropriate length for your gaming sessions;

Learn how to ignore "cyber-bullies" and report players that verbally abuse you;

Avoid sharing personal and financial information with random players;

If you're underage, let your parents decide if the game you're playing is appropriate for you;

Set a gaming budget and avoid overspending on in-game cosmetics;

Make sure your account is secure, and the e-mail you use is not shared with others;

Remember to have fun and stop gaming if you feel addicted in any way.
The secret to responsible online gaming is to know how to stay in control and enjoy a gaming session without worrying about the outcome. Keep in mind that even pro players take regular breaks, despite the fact that playing online games is their full-time job.
 The bottom line – How to improve your gaming skills
Let's be honest- most online gamers are not playing to develop their cognitive abilities. 
They simply want to improve their skills and become better at the game, hoping that they will get recruited by an eSports team and start making a serious income from the game one day. 
Well, that's not necessarily a bad thing. After all, you're investing time playing the game, so why not set a goal of becoming the next big player. Of course, playing the game is not enough to become professional, but it's an important part of the process.
Suppose you want to play at a professional level. In that case, you need to be patient, have a daily gaming schedule, increase your efficiency and set achievable goals. Still, you need to keep up with the Meta and avoid getting frustrated by a losing streak.
Pro tip: You can stay up to date with the latest gaming trends and builds by watching the pros on a streaming platform like twitch You will learn a lot just by analyzing their replays and copying some of their mechanics.