When we think of where video games are made, our minds tend towards a few primary locations. We know America is big, we know Japan is huge, and we know Eastern Europe plays an increasingly important part, but beyond these generalities, the specifics can be lost.
What might surprise readers to discover is that in both the gaming and iGaming spaces, Montreal is one of the world's biggest producers of interactive entertainment. So why is this, and how has it fostered one of the strongest creative environments in the digital landscape?
The Why
The simple reason why Montreal has become such a hotspot for entertainment software development is thanks to the Canadian government. For years now, gaming and iGaming have been worth more than music and movies combined, so Montreal got in on the action. By offering significant subsidies to studios in the area as NPR notes, they became a hotspot for new, moving, and developing gaming creatives.
The Who and How
As for which names are big in the Montreal gaming space, the ones most gamers will be familiar with are Ubisoft and Warner Bros. Games. These two companies employ hundreds of staff and are responsible for some of the biggest releases on the planet.
With released titles like Assassin's Creed series and Batman Arkham games under their respective belts, these businesses represent the highest tier in the industry, and this is just the beginning.
According to information reported by Axois, there are currently around 200 game studios and 15,000 industry workers within Montreal. Numbers of this magnitude necessitate a developed infrastructure, while also guaranteeing a significant pool of talent. Sometimes the entirety of the developer and publisher side of gaming is within the city, while other times Montreal studios represent an arm that reaches both Canada and international accessibility.
Because there is a significant crossover in the tools and expertise needed in game development between the two industries, the strength of iGaming contributions within Montreal was only natural. Major providers like PearFiction Studios, Sigma Software, and many more find themselves in the city, with their projects reaching far into the international iGaming ecosystem. 
The other side of this relationship can be seen in companies like BitStarz Casino, a service offering iGaming in Canada. Some of the features on this website like virtual table games, promotional offers, and over 3,300 titles are made possible through what Montreal developers have directly created. Indirectly, the broad and internationally-open possibilities as illustrated by Montreal and other similar cities have fostered a more welcoming software atmosphere for all within the iGaming market.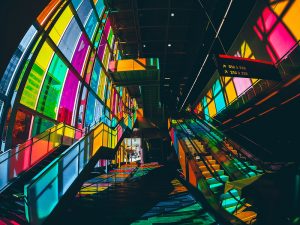 As both gaming and iGaming are still far from hitting any sort of plateau, their continued success in the entertainment space is all but guaranteed. While the continual march of technological progress makes it impossible to predict exactly what the future of these industries will look like, we know areas like Montreal will continue to play important parts.
Whether aiding local employment or serving players all over Canada and the world, the moves made by the Canadian government seem to have accurately predicted the blowing of the wind for decades to come.