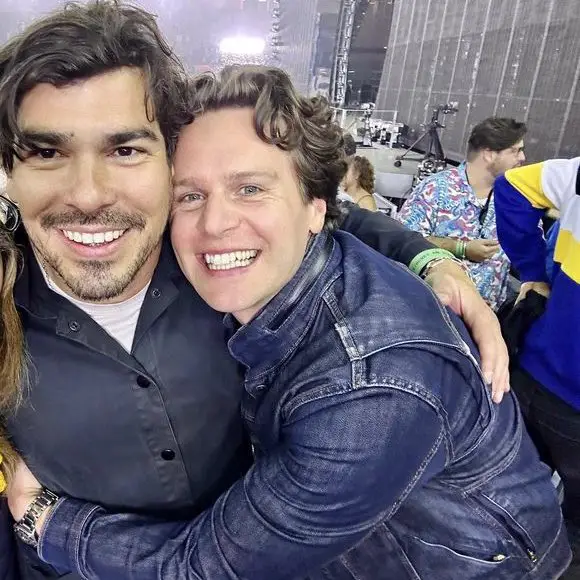 Jonathan Groff and Raúl Castillo, known for their roles in 'Looking', along with Ncuti Gatwa from 'Doctor Who' were spotted living it up at Beyoncé's Renaissance World Tour in Cardiff's Principality Stadium on the night of May 17th. They were seen enjoying the musical legend's performance and sharing their excitement on social media. The evening was captured in a series of clips posted by their co-star Tanya Saracho, which featured the stars bowing down to Beyoncé's performance​1​.
The video begins with Saracho asking Groff, also known for his role in 'Glee', if he is ready to have a religious experience, to which Groff replies, "Yes, very, very ready." When asked how he landed the coveted Beyoncé tickets, he points to Gatwa, who laughs, "I didn't get these tickets but I took one, I took one"​
Jonathan Groff at Beyoncé's concert in Cardiff with Ncuti Gatwa, Raúl Castillo, and Tanya Saracho
🎥: tanyasaracho pic.twitter.com/oVBDuRUutx

— Jonathan Groff Daily (@dailyjgroff) May 17, 2023
The video, essentially a highlight reel of the concert, shows Gatwa and Groff reacting excitedly as Beyoncé kicks off the tour with the classic "Dangerously in Love". The duo can be seen passionately singing along to "Alien Superstar" and Groff playfully grinding his musical-theatre booty against Gatwa during "Cuff It". The clip also captures their laughter at Castillo's reaction to Beyoncé's flying disco horse​.
Beyoncé's three-hour-long concert left the trio in awe, with her performance featuring a massive progress Pride flag, gender-neutral toilets, and a sampling of Britney Spears, delivering an all-around performance extravaganza​​. Fans shared their love for Gatwa and Groff on social media, with comments ranging from "Doctor Who in the same space as Beyoncé is so iconic" to "Jonathan Goff and Ncuti Gatwa being such good friends means so much to me"