April 4, 2023
Over the weekend, supermodel Kendall Jenner and Latin pop sensation Bad Bunny discovered their mutual love for horse riding as they spent a delightful Sunday together at the Hidden Hills Equestrian Center. The pair were seen taking turns on horseback and even sharing a ride at one point.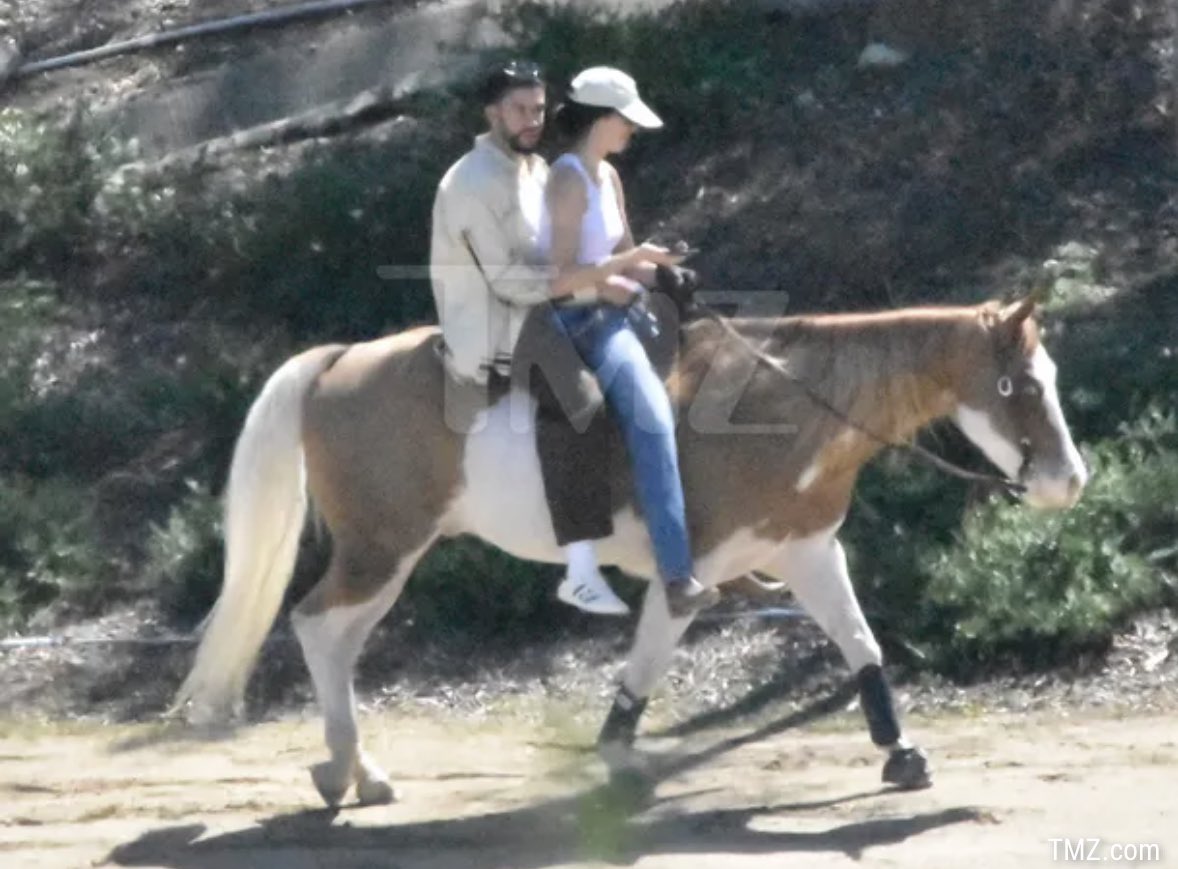 photo courtesy – https://www.tmz.com/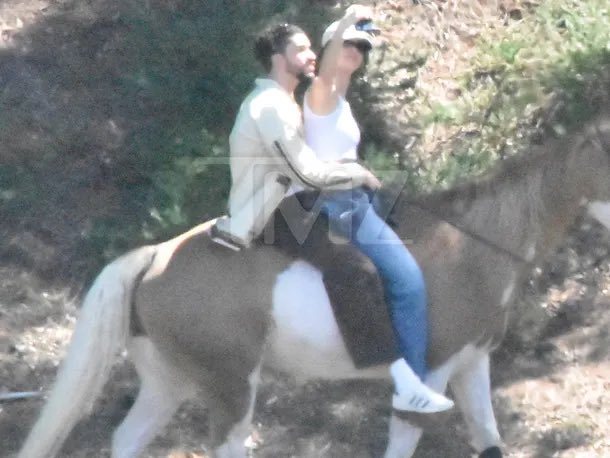 photo courtesy – https://www.tmz.com/
Photos have emerged of the duo enjoying themselves in the corral and wandering along nearby trails. Horse riding seems to be a natural fit for both Kendall, who has been spotted riding for years, and Bad Bunny, who has incorporated horses into some of his music videos.
Observers mentioned that Kendall appeared genuinely happy, snapping photos of her new partner taking charge of the reins. Bad Bunny, in turn, enjoyed watching Kendall ride independently.
According to those present, Kendall and Bad Bunny dedicated around 90 minutes to horse riding, including a memorable moment when Bad Bunny rode behind Kendall, holding her closely.
It is difficult to determine which of the two has more equestrian experience, but Kendall's choice of boots and gloves for the occasion contrasted with Bad Bunny's casual Adidas sneakers.
This horse riding escapade highlights another shared interest for the couple as their relationship continues to flourish.
Are Kendall Jenner and Bad Bunny in a Relationship?
While neither party has officially confirmed or denied their relationship, onlookers at the equestrian center described the atmosphere between the two as romantic. They were seen riding together, with Bad Bunny positioned behind Kendall, holding her closely.
It is not uncommon for celebrities to develop close friendships, but the intimate nature of Kendall and Bad Bunny's recent outing has left fans and the media buzzing with questions about the possibility of a budding romance.
As the pair continue to make headlines, fans eagerly await any confirmation or clarification on their relationship status. Until then, the rumors surrounding Kendall Jenner and Bad Bunny's romantic connection will undoubtedly continue to captivate the public's imagination.