Online casinos are a growing industry with more and more gamblers across the world. The increase of revenues in the sector has prompted new regulations in many nations.
At first, online gambling was illegal in most places. However, this scenario only led to the propagation of frauds, with many untrustworthy sites offering gambling games developing here and there.
Fortunately, things are changing for online gambling. Over time, more and more countries are making changes into their regulation in order to create a proper law frame that is both secure and in benefit of the public.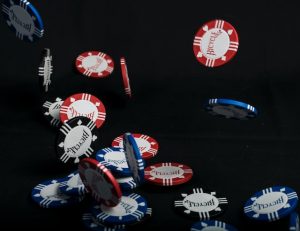 With things changing so fast, it is quite common to wonder whether online gambling is legal or not in Canadian territory. In this article, we will go through some information to help you understand which is the current situation in the country in relation to online gambling.
Canada gambling regulation
During 1985, the Canadian government authorized provinces to regulate gambling within their territory. This led to a huge disparity of laws within the provinces, which makes it hard for the public to understand.
For instance, while is completely legal to gamble in Quebec, where players are able to play at a variety of offshore and government run casinos; online gambling is completely prohibited in Saskatchewan.
Thus, nowadays, even though the Canadian criminal code does not have a specific typification for online gambling, gambling itself is only legal when a provincial government provides it.
Anyway, the eclectic legal frame on gambling has not prevented Canadians from gambling at all. Instead, there are several online gambling sites in Canada that even though are based in offshore websites, make gambling activities completely available to Canadians.
What to expect of Canadian regulation?
The scenario created by a quite heterogeneous regulation and the success of online gambling and it's a growing popularity will most likely lead to a change in regulation, not only in Canada but also in many other countries.
Even though, predictions are partial, it is most likely that gambling laws in Canada, as well in many other parts of the world, will become more liberal.
Creating an update and comprehensive regulation on online gambling is the only way to acknowledge what is actually happen and create the right environment for gamblers to safely entertain themselves.
Best online casinos for Canadians
The complexity of Canadian regulation on online gambling contrasts with the availability of online casinos for Canadians.
The internet is packed with online gambling sites in Canada. Most of them are coming from reputable companies that offer the best games and entertainment opportunities.
Below, we have narrowed down a list of five of the best sites for online gambling if you are in Canada.
1.     Jackpotcity
Rated by gamblers as "excellent", Jackpotcity is definitely one of the favorites gambling sites. It stands out because of its security, since it is a licensed operator that works under strict regulations. It is also interesting because of its welcome bonus of up to C$1,600 across four deposits.
2.     Spin Casino
Also rated as "excellent", Spin Casino has more than 600 games and an amazing C$1000 welcome bonus. Its 24/7 customer support is also mentioned as one of its best features, along with the software and interface functionality.
3.     Ruby Fortune
Online gamblers have scored Ruby Fortune as "great", emphasizing its game library, which include more than 500 games. The fast payouts, the responsive customer service and the security of the site make Ruby Fortune a great option for online gamblers.
4.     Europa Casino
Also rated as "great", Europa Casino has been in the business for two decades and offer a massive library of games. The best slots can be found at Europa Casino's website, as well as an excellent customer service and safety measures.
5.     Casumo Casino
Finally yet importantly, Casumo Casino is rated as "excellent" by its users. It has a huge library of more than 2100 games. The payout speed and security of the site are also positive aspects of this online casino and, even though its welcome bonus is not that lavish (100% match up to C$500), it does provide 20 free spins for you to try games at no cost.