With the ICC Women's T20 World Cup in full swing, the English Premier League forging ahead, and the IPL set to start in March it's a full basket for sports punters, isn't it? Let us take it one sporting code at a time then shall we concentrate on the ICC Women's T20? We bring you some of the best betting tips if you are keen to make some money off this tournament. Remember these are tips not guarantees of anything, so it is up to you to use them or ditch them.
Australia was the first team to book a place in the semi-finals over the weekend by beating South Africa by six wickets with 21 balls remaining. Let's look at a few tips to help you along. 
Outright Bets
If it's an outright winner you are looking for then the odds are looking good for Australia, the reigning champions have lifted the trophy five times since the start of the T20 World Cup series in 2009 they are also number one in the ICC World rankings. They are in excellent form this year, with Tahlia McGrath showing us why she is the top T20 batter having 549 runs in 21 matches. Besides Tahlia, the ladies from down under have a solid team in Kim Garth and Heather Graham. Their bettings odds are 1.5 at Betway and 1.44 at 1x Bet.
Even though they haven't secured a spot in the semi-finals, New Zealand has a very good chance of making it to the finals on the 26th. They have beaten Australia twice before and if they face them in the final they could do it again. Captain Sophie Devine believes they have a chance, albeit a small chance.
The English side is an equally impressive contender for this year's title, they are ranked second on the ICC rankings. Their win against India by 11 runs put them at the top of their B group with 6 points, having won all three of their matches.
If you are one who always favours the underdog then India and South Africa would be your teams. Odds for India are between 7.5 and 4.5 on various sites, while for the Proteas they range between 19.00 and 26.00 If India beats stragglers Ireland on the 20th then they stand a good chance of making it to the semis.
India is currently second in group B followed by Pakistan and West Indies, now if Pakistan beat the Indies on Sunday it puts India in a precarious position because Pakistan will have the same points as them but a higher run rate and pass them on the leaderboard. But if the opposite happens then the status quo remains the same even though they will be tied on four points the West Indies team has a lower net run rate.
For South Africa, it's less complicated, win against Bangladesh improves the NRR (net run rate) and they leapfrog over Sri Lanka and possibly New Zealand as well.
Other Markets
There are various markets you can wager on to make the most of ICC Women's T20 World Cup betting below are the most popular ones. 
 Most Fours/Sixes
A popular market is betting on which team will have the most sixes or fours and if you know your batsmen this is quite easy. But cricket is not always easy to predict where you can get greats like Suzie Bates being taken out before even making ten runs. In the South African vs Bangladesh clash, the Proteas are tipped to have more fours and sixes.
The Final Six
If you had wagered money on Australia making it to the semi then you would have won some money now. If you still want to bet there is still time, South Africa faces Bangladesh on Tuesday the 21st, and should they win that game which is very likely then they will be in the final six.
New Zealand also stands a good chance after their whitewash of Sri Lanka despite losing two games to South Africa and Australia. England is a firm favourite for the semis but must first deal with Pakistan and they won't make it easy as they are still smarting from their defeat against West Indies. India faces Ireland on the 20th and if they win there then they will be in the semis. Our Final six predictions
Australia (already qualified)

England

New Zealand

South Africa

India

Pakistan
With more than five matches still to be played, there are even more markets to explore.
Match Winner – this a straightforward bet of who will win the match. Looking at the next fixtures; SA vs Bangladesh, our money is on SA. India vs Ireland, definitely India, and England vs Pakistan could be tricky but England should come out on top.
Top Wicket taker – the nice thing about this wager is that you can bet on the top wicket-taker for a match or the whole World Cup. There are several ladies who could take this one, Amelia Kerr, Sophie Ecclestone, and Renuka Singh are the top three.
Top Batsman – just like the top wicket-taker this can also be based on the match or the whole World Cup. Smitri Mandhna is currently leading these stats with 149 runs followed by Alyssa Healy with 146 runs and Suzie Bates closing the top three with 137 runs. But with more than five matches to be played these numbers could change between now and the 26th.
Lastly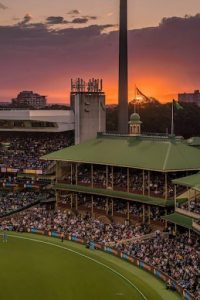 You don't have to be a cricket expert to win the game, but you do have to understand the game and have some background knowledge of the teams and players. It would help to track teams' progress in their world cup qualifier games so you get an idea of how they play and what their limitations are. Before you go putting all your money on the current champions, compare the current team versus the team that won the previous world cups. Sometimes all it takes is the absence of one key bowler or batsman for team confidence to plummet. But we've shown you where our money would go for this world cup, it is up to you to place those bets. 
It will be an interesting race to the finish, will Australia make it a hat trick or will India cause an unexpected upset? And of course, there is no ruling out New Zealand, South Africa and England, one thing is for sure we will be glued to our screens until the last ball on the 26th.