"Gladiator II," the highly anticipated sequel to the beloved epic film "Gladiator" (2000), is set to continue the captivating story of Lucius, the son of Lucilla, years after the events of the first film. Directed by Ridley Scott and featuring a star-studded cast, this long-awaited sequel promises to immerse audiences once again in the world of ancient Rome. Here are the release date details and key information about the upcoming film.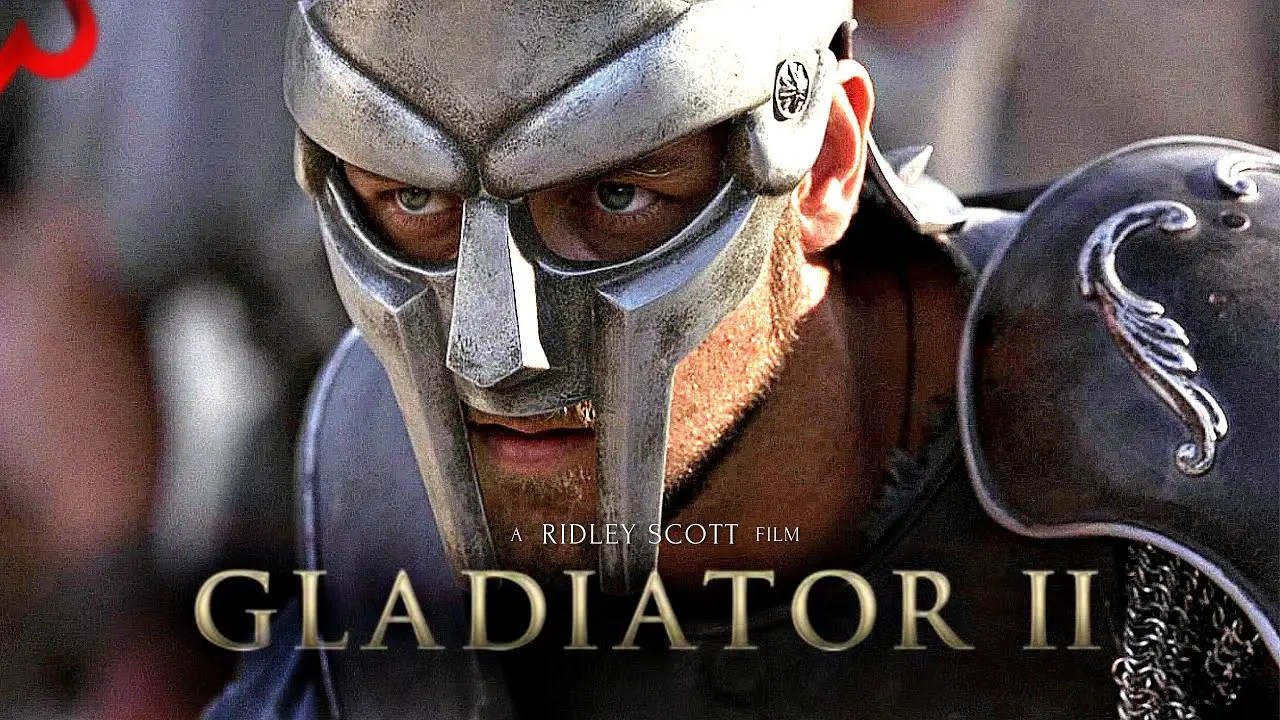 Gladiator 2 Release Date
"Gladiator II" is scheduled to hit theaters on November 22, 2024. While fans have eagerly awaited news of the film's release, this date provides a definitive timeline for audiences to mark on their calendars. As the production progresses, it is expected that the release date will be honored, allowing viewers to experience the continuation of the compelling story.
The Story
The sequel follows the journey of Lucius (played by Paul Mescal), who has now grown into a young man since the events of the first film. Lucius, the nephew of Commodus and son of Marcus Aurelius, finds himself grappling with his own destiny in the wake of his family's tumultuous history. The legacy of Maximus, who saved Lucius and his mother while seeking revenge for his own family, leaves a profound impact on the young man. "Gladiator II" delves into Lucius' personal quest for justice and honor in the treacherous political landscape of ancient Rome.
The Cast and Crew of Gladiator 2
"Gladiator II" assembles a talented cast that includes Paul Mescal, Fred Hechinger, Denzel Washington, Connie Nielsen, Joseph Quinn, Pedro Pascal, May Calamawy, Lior Raz, Derek Jacobi, Peter Mensah, and Matt Lucas. Under the masterful direction of Ridley Scott and the creative vision of writer David Scarpa, the film promises to deliver a compelling and emotionally resonant story. With Raymond Kirk as the producer, the film brings together a team of experienced professionals who will undoubtedly bring the world of ancient Rome to life with authenticity and grandeur.
Filming Locations
"Gladiator II" is set to be filmed in two stunning locations: Morocco and Malta. These picturesque settings will provide the backdrop for the immersive recreation of ancient Rome. With their rich history and visually striking landscapes, these locations will transport audiences back in time and add to the authenticity and visual splendor of the film.
The wait for "Gladiator II" will soon come to an end as the release date has been confirmed for November 22, 2024. Fans of the original film and lovers of historical epics can look forward to a captivating continuation of the story of Lucius, as he navigates the complexities of ancient Rome. With Ridley Scott at the helm and a talented cast and crew, "Gladiator II" promises to be an unforgettable cinematic experience that transports viewers back to an era of bravery, honor, and high-stakes drama.