Gerard Piqué, a Spanish footballer who was married to Colombian singer Shakira, has been quoted as saying that he is "very disappointed with what society is" in a recent interview. He went on to say that he has received negative comments from Shakira's fans on social media and that "these people have no lives" .
La 🐀 de @3gerardpique nos lee 😂😂😂 y se hace que le importa una mierda!!!
Si claro le creemos 🙄🙄🙄 y por eso está preocupado de la salud mental de esa mujer pero no de sus niños!! pic.twitter.com/pRh2ykHX2d

— Monica 💫 (@moviriv) April 1, 2023
The interview has caused quite a stir among fans of both Shakira and Piqué, with many taking to social media to express their opinions on the matter .
Gerard Piqué's comments have been met with mixed reactions from fans of both Shakira and Piqué. Some have criticized Piqué for his comments, while others have defended him .
It is unclear what prompted Piqué's comments about Shakira's fans, but it is clear that they have caused quite a stir among fans of both Shakira and Piqué .
This is not the first time that Piqué has made headlines for his comments about Shakira. In 2021, Piqué conducted a zoom interview, and fans noticed something bad in retrospect. While the soccer star was speaking, a woman was seen strolling through the frame behind him .
Shakira's Response to the comment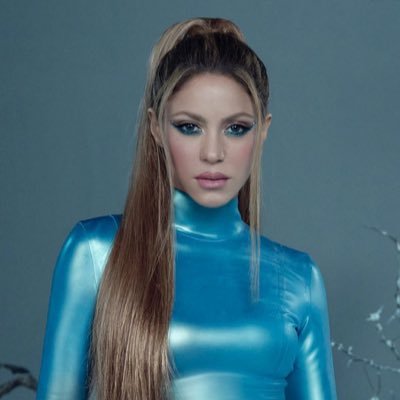 Shakira says she is "proud to be Latin American" after Gerard Piqué's xenophobic comment. The Tweet has garnered about 20 million views until now.
Orgullosa de ser Latinoamericana.
🇧🇿🇨🇷🇸🇻🇬🇹🇭🇳🇲🇽🇳🇮🇵🇦🇦🇷🇧🇴🇧🇷🇨🇱🇨🇴🇪🇨🇬🇫🇬🇾🇵🇾🇵🇪🇸🇷🇺🇾🇻🇪🇨🇺🇩🇴🇭🇹🇬🇵🇲🇶🇵🇷🇧🇱🇸🇽

— Shakira (@shakira) April 3, 2023
What happened between Shakira and Gerard Piqué?
Shakira and Gerard Piqué announced their separation in June 2022 after being together for 11 years. Spanish media reported that Pique had been unfaithful to Shakira and that was the reason for their breakup. However, breaking her silence for the first time to address the split, Shakira appeared to name another factor for the relationship coming to an end. Since then, Shakira has released a song about the breakup and Piqué is dating Clara Chia Marti
We will keep you updated as more information becomes available.