First Look at Dystopian Rom-Com 'TURN ME ON'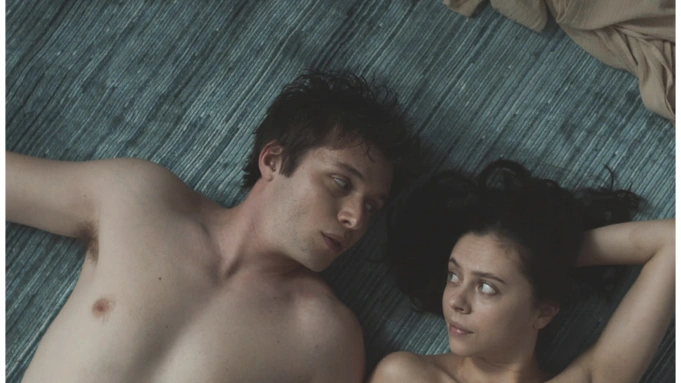 About the Film
A first look at the dystopian rom-com 'TURN ME ON,' starring Nick Robinson and Bel Powley, has been released. The film is set in a world where the government has eradicated human emotion using a mandatory daily vitamin. When a young couple skips their dose, they discover the joy of love and sex for the first time. However, they quickly realize that it is not all flowery as they have to deal with the baggage that comes with having emotions.
Cast and Crew
The film is directed by Michael Tyburski, who is known for his work on the films 'The Sound Of Silence' and 'The Magicians.' The screenplay is written by Angela Bourassa, who is also serving as executive producer.
The cast of 'TURN ME ON' includes Bel Powley, Nick Robinson, Justin H.Min, D'Arcy Carden, Nesta Cooper, and Griffin Newman.
Release Date
'TURN ME ON' is scheduled to be released in 2023.