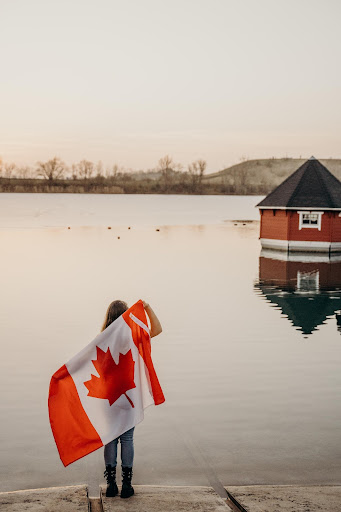 Canada has a lot to offer visitors from all over the world, from exquisitely beautiful landscapes to historic landmarks and fine dining. There are plenty of ways to enjoy leisure time in Canada, including:
Hiking
From experienced hikers to those who just want to do a little exploring, Canada has a wealth of trails and paths designed to suit everyone. There are thirty-seven national parks and ten national park reserves featuring some of the most breathtaking landscapes and scenery.
There are trails that take you up mountains, through unspoiled forests, along stunning coastlines, and around the shores of the Great Lakes. 
Theme Parks
Thrill seekers need look no further, as Canada has some of the most exciting theme parks around. Galaxyland is the world's largest indoor theme park with twenty-seven rides, including a triple loop roller coaster and a range of arcade games. 
There's also Calaway Park in Calgary which has thirty-two rides, a 3D theatre, live entertainment, and more. Visitors may also enjoy Canada's Wonderland, the biggest theme park in the country and home to the Leviathan roller coaster.
Gambling
Fans of casino games will find a warm welcome in any of the Canadian casinos that can be found all over the country. The largest casino in Canada is the Montreal Casino which sits upon Notre Dame Island in the Saint Lawrence River. 
Alongside the land-based casinos is a thriving online casino scene with many available options. Review sites such as casinoscanada.com help one find the best online casinos in Canada, narrowing down the many choices. With a wide choice of games and plenty of prizes to be won, there is plenty of casino action both online and in person.
Cycling
Cycling in Canada is a practical way to get around and a great way to see the sights.
Hardcore bikers might want to tackle Route Verte in Quebec, four thousand kilometres of bike paths that allow cyclists to get from one side of the province to the other. 
For those that want a challenge, the 489-kilometre Viking Trail in Newfoundland and Labrador is a tour of some of the area's most picturesque fishing villages, not to mention the potential to see whales off the coast as you pedal.
Clubbing
Vancouver is a popular choice among clubbers, with Granville Street and Gastown offering a choice of places to party. The Roxy is a favourite among locals and visitors, and the Lamplighter is ideal for anyone that wants to relax a little and enjoy billiards, arcade games, or a chance to chill out on the patio.
Wildlife spotting
Canada is home to some incredible animals, and plenty of tourists visit for the chance to see some of their native wildlife. There are plenty of different species to look out for, including:
Black bear

Grizzly bear

Polar bear

Moose

Elk

Bighorn sheep

Wolf

Whale
From the rainforests of British Columbia to the Arctic conditions of the Northwest Passage, there are some amazing places to spot some of the most impressive animals in North America.
Sightseeing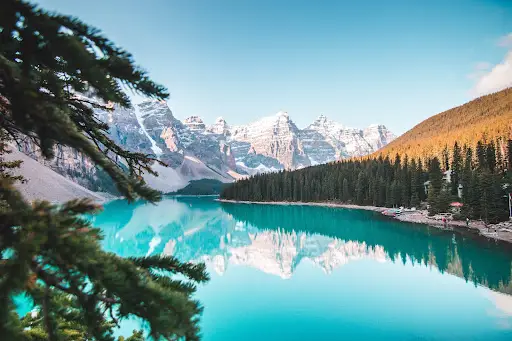 The CN Tower, Niagara Falls, and Butchart Gardens are among the best-known places to visit in Canada, but there are thousands of other fascinating and impressive places to go to. Whether you want to visit some of the country's most important historical monuments, spot some of the most impressive natural sights, or visit the many galleries and museums that have their own stories to tell, there's plenty to see wherever you are.
Skiing
One of the most famous places to ski in Canada is Whistler, a former host of the Winter Olympics, where skiing fans can enjoy a break where skiing is at the heart of everything. With more than two hundred trails between the two peaks of Blackcomb and Whistler, there is also a gondola that runs between the two peaks to make skiing even easier.
Fine dining
Visitors to Toronto can visit Sushi Masaki Saito, the only restaurant in Canada with two Michelin stars, but there are one-starred eateries elsewhere in the country too. With contemporary, Japanese, fusion, Chinese, French, and more cuisines available, there are plenty of places for foodies to visit on a visit to Canada.
Wine tasting
There are several award-winning wineries around Canada, so it's a great destination for anyone that enjoys learning about the terroir of other regions and tasting the results, of course. Ontario has more vineyards than any of the other territories of Canada, with around one hundred and fifty spread across approximately 17 thousand acres. 
The Niagara Peninsula is not just a great place to spot waterfalls, it is also an ideal spot for growing grapes, so this is an ideal area to visit for anyone that wants to sample Canada's most highly regarded wines.
Whatever you look for in a perfect break, from wild excitement to wine and fine dining, you can find it all when you visit Canada.