The motivational message from British football legend David Beckham to Chinese students about to take their Gaokao exams has resonated well beyond the world of sports, sparking a potential positive shift in political connections between the UK and China.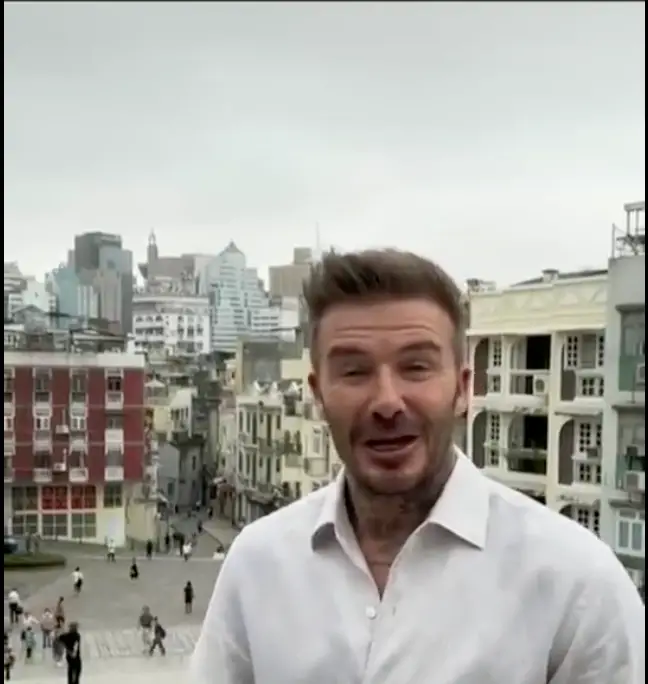 https://twitter.com/globaltimesnews/status/1665997782656884738
Beckham's heartfelt message, "Gaokao Jiayou!", which translates to "Do your best in the Gaokao!", has been seen by many as a respectful recognition of Chinese culture and the importance of education in the country. This act of goodwill comes at a time when fostering strong international relations is more important than ever.
China's Gaokao is considered one of the most challenging exams in the world, and this year it will see a record 12.91 million students participating. Beckham's encouraging words have been warmly received by both the Chinese public and government officials, marking a positive interaction in a period where international diplomacy plays a crucial role in maintaining global harmony.
In the broader perspective, Beckham's message may contribute to softening the political discourse between the UK and China. Cultural exchanges and signs of mutual respect can often lead to a more constructive political dialogue, fostering understanding and cooperation between nations.
As a globally recognized figure, Beckham's warm outreach to Chinese students could serve as a template for how cultural figures can play a part in fostering positive international relations. His message underscores the potential for sports, education, and cultural recognition to bridge gaps and promote dialogue between nations.