"Bid for Love 2": An Intriguing Drama to Watch Out For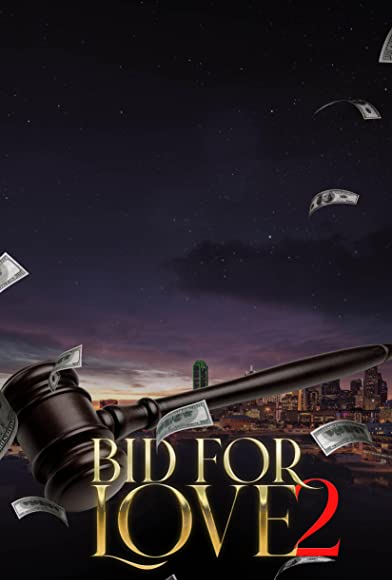 "Bid for Love 2" is a captivating drama that promises to pull at your heartstrings. Picking up from its successful predecessor, this sequel continues the tale of a reformed inmate who finds herself back in therapy when her ex-boyfriend, previously presumed dead, unexpectedly reappears in her life.
Gripping Storyline
The plot of "Bid for Love 2" is both intriguing and deeply emotional. After experiencing a series of failed relationships, the protagonist, Sasha, decides to date someone who fits society's mold of a 'stable man'. However, her life takes a shocking turn when an ex-boyfriend, who was believed to be dead, returns. The sudden reappearance of her past brings forth a cascade of emotions and challenges, making for a compelling narrative.
Stellar Cast and Crew
"Bid for Love 2" is graced by a host of talented actors. The cast includes renowned figures such as Eva Marcille, Clifton Powell, Darrin Dewitt Henson, Cynthia Bailey, Stephen Cofield Jr., and many others. Their combined experience and skill promise to deliver powerful performances that will leave viewers engrossed.
Behind the scenes, the film is guided by the competent hands of director Arthur Muhammad. The production team, including Shauna D. Balfour, Jermel Howard, Lawainna Patterson, and London Williams, works tirelessly to ensure the movie's successful realization.
Production Status and Anticipation
Currently in the development/pre-production stage, "Bid for Love 2" is set to commence shooting on May 8, 2023, in Dallas, TX, United States. The anticipation surrounding the film is evident from its trending MOVIEmeter rating, which is on the rise.
Conclusion
While the official release date for "Bid for Love 2" is yet to be announced, the buzz surrounding the film is already substantial. The gripping storyline, combined with the star-studded cast and experienced crew, ensures that this drama is one to watch out for. As fans eagerly await its release, all information provided here is unofficial and subject to change.
So, stay tuned for more updates about "Bid for Love 2" and get ready to embark on a journey of love, mystery, and unexpected twists​